Get alerts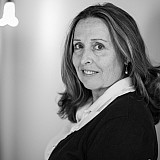 Kyle Busch earns his second truck victory of the season and his 44th career win overall.
Kyle Busch had the fastest truck on Saturday at Michigan International Speedway, but it took an assist at the end of the Careers for Veterans 200 to win. 
Busch led 20 of the first 26 laps in the Camping World Truck Series race, but when the No. 51 Dollar General Toyota came to the pits, he was penalized for speeding and dropped to 19th. In 10 laps, Busch moved back into the top 10. By Lap 68, he regained the lead during pitstops after Johnny Sauter, who led 24 laps, stumbled in the pits.  
Cautions breed cautions
But with the last 20 laps slowed by cautions, Busch had to rely on the generosity of those behind him for a push to point -- and his first truck win at Michigan.
"Really those last restarts I wasn't sure how it was going to play out and what was going to go on," Busch said. "I wanted a friendly person behind me pushing me – a fellow Toyota guy, but we didn't quite get that. 
"Austin (Dillon) pushed me on the second-to-last restart and then made a bold move down the back and got the lead almost. That was pretty exciting and I wasn't sure exactly what was going to happen on that last one there." 
Helping the boss
With six laps remaining in the race, Ryan Blaney took the lead from Busch on the restart. Blaney was extended his lead with a draft from Erik Jones, when the bossman came over the radio. 
"I was like, 'Tell the 4 (Jones) to either pass him (Blaney) or stop pushing him back to me,'" Busch said after the race. "I know Jones was trying to fight for second, it looked like he was a little tight back there.
After Jones backed off, Busch was able to get a run and make the pass for lead with for the final four laps. Busch led five times for a race-high total of 44 laps. 
Blaney, Jones, Sauter and Dillon rounded out the top five.
"Blaney and that inside lane got going and my outside lane didn't – I had Johnny Sauter behind me and those guys just did a better job of getting together and pushing and of course got by us," Busch said. "Our truck was so strong and I just knew that if I could bide my time and if I had enough laps and before the time would run out I could get back to him and fortunately we were able to do that." 
Blaney settles for second
For Blaney, who also lost a tough battle with Busch in the Xfinity Series at the Brickyard, finishing second was hard to swallow — particularly with a margin of just 0.157-seconds between he and the No. 51 at the line.
"I thought we were in a great position to win, but it's so hard for the leader," Blaney said. "It's almost like superspeedway racing here in the trucks — it's wide open and it's a matter of timing runs. I think Kyle got a real good push from the 4 and they had a huge run on us. They timed it right and I just couldn't slow 'em down. I could never get enough help behind me to do the same thing to him that he did to me. 
"But that was pretty fun out there. It was great to have Cooper Standard out here and Careers for Veterans, which sponsored the race. We were close to getting them in Victory Lane today but maybe next year I could have another shot at it."
Crafton finishes 6th despite spin and a broken windshield
Defending truck series champion Matt Crafton experienced issues with his windshield on Lap 26  when a screw came loose on the halo or Earnhardt bar. Crafton pitted and the crew made its best attempt to fix the problem but later acknowledged the proper pieces was missing from the pit box.
"I looked up at the roof and the roof was caving in," said Crafton, who also watched the windshield convex.
"That was pretty amazing because how often do you see a windshield break in half. The left side windshield broke in front of me and it would completely cave in on me going down the front straightaway when I was in dirty air and it actually started breaking loose from the roof and I said, 'Hey folks, this is going to be huge when it comes in, it's going to come in on me.'
Crafton rallied back to the top-five after pitting for the final time on Lap 68. However, after tangling with John Wes Towny on the Lap 90 restart, Crafton was shuffled out of the lead pack despite saving his truck. He salvaged a sixth-place finish — three spots ahead of Tyler Reddick and shaved the No. 19's points lead to eight. Jones' third-place run moved him to within one point of Crafton.