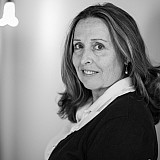 Kennedy to campaign in the No. 11 Toyota Tundra in the Camping World Truck Series.
Ben Kennedy will race the No. 11 Toyota Tundra for Red Horse Racing in the Camping World Truck Series next season.
Kennedy is the great-grandson of NASCAR founder Bill France Sr. He was named Rookie-of-the-Year after finishing ninth in his first full season in the truck series.
The 22-year-old Daytona Beach native posted a career- best third at Martinsville Speedway and was running at the finish in 21 of 22 races this season in the No. 31 for Turner Scott Motorsports. However, following the dissolution of the Steve Turner/Harry Scott partnership, Kennedy was forced to shift gears.
Red Horse Racing owner Tom DeLoach enlisted Kennedy to compete in a second truck for RHR. Deloach has fielded trucks since 2005.
Kennedy joins veteran Timothy Peters, who won at Talladega Superspeedway and finished fifth in the NCWTS point standings. A crew chief has yet to be named for Kennedy.