Get alerts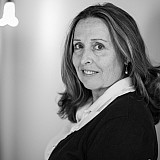 For Austin Dillon, it was all about the hardware at New Hampshire Motor Speedway on Saturday.
As the No. 33 GMS Chevy truck lined up for the final 10-lap run, the crew reminded the spotter to relay to the No. 88 team and defending champion Matt Crafton that Dillon was not racing for points. 
Dillon delivers GMS their first win
On the last restart, Dillon and Crafton battled for the point with Johnny Sauter challenging from behind. But the No. 33 Chevy edging ahead and extending a 1.055-second lead at the start-finish line.
"I just wanted it to go green — and it didn't," said Dillon, who started from the pole and led 80 laps. But that's what makes these races fun when you get these late-race restarts.
"I want to thank GMS for all the support they gave me to run this truck. They did a great job setting it up, but what can I say, a win is a win and I'm really proud of that one. It was a fun restart with Matt. Him and Sauter on the outside, I was a little worried about it. I was a little bit better in (turn) 4 if I had to use it but it worked out good for both of us."
Crafton, Sauter, Timothy Peters and John Hunter Nemechek rounded out the top-five in the UNOH 175. Nemechek, who won last weekend's truck race at Chicagoland Speedway, was also the top finishing rookie.
Championship outlook
Camping World Series points leader Erik Jones finished seventh and retains a seven-point lead over Crafton and a 19-point advantage over Tyler Reddick. 
"We missed it a little today," said Crafton. "We fought tight, tight and just kept freeing it up and I was just a little too free on the short run right there. I don't know what I was doing wrong, but I was missing my restarts so bad. My teammate Johnny (Sauter) helped me on those last couple restarts and gave me a good shove and got me down in there. I just missed it and we'll get them next week."
In regards to the title fight, "I'm really not that truly worried about that. We're just going into each and every race and just try to lead laps and win the race and if we do that we get max points. Kyle (Busch) was pretty interesting with what he did when he was leading the race and pulled over and slowed down a half straightaway to let his teammate go. That was interesting we'll say.
"We'll see where we're at in Homestead."
"I thought it would have been a smaller lead than that I guess after that run, but it's nice to salvage a decent day out of it," Jones said of his diminishing points lead. "Definitely not what we wanted. The 88 (Matt Crafton) had a really good day and we just struggled all day. I feel good about it still – as long as we can keep getting ourselves a little bit better and keep running fine, we'll be alright."
The race's defending winner Cole Custer completed just 144 laps after blowing a right front tire while running 15th. 
"Tried to get on the apron there, get a good run," Custer said.  "Got loose and blew a tire getting into Turn 3."
Custer finished 24th. 
Trouble for Kyle Busch
Kyle Busch had a dominant truck midway through the race. He led 67 laps but his progress was slowed when the No. 51 Toyota Tundra developed a tire rub following the fifth caution on Lap 153. Fortunately for Busch, Tyler Reddick spun on Lap 161 to ignite the sixth and final caution and allow the No. 51 truck to pit for tires. Busch recovered to finish 11th. 
For Dillon, who won the 2011 truck championship, it was his seventh career win in 67 NCWTS starts — and also the first for team owner Maurice Gallagher Jr. Dillon pulled off the victory on the anniversary of the 500th NASCAR truck start — which was won by his grandfather Richard Childress with Mike Skinner behind the wheel.
"It's very special to get the 500th truck win," Dillon said of the historic victory. "