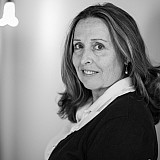 Can William Byron be a spoiler at Homestead-Miami Speedway in Friday's Camping World Truck Series finale?
Byron was second in the driver standings entering Phoenix International Raceway. After earning six wins over the first 21 truck races, the 18-year-old Charlottean appeared to be a lock for the final four — until his engine failed in the Lucas Oil150. 
While the No. 9 Kyle Busch Motorsports team still has a shot at the owner's title, any hope of a driver's championship went up in smoke at Phoenix. Although the dynamic my be different entering this weekend's race, it doesn't change Byron's desire to win.
"Knowing we have the pressure lifted off our shoulders, we can just go out there and race," Byron said. "But we still have a lot on the line as far as how my team wants to finish out the year and we can still win the Owner's championship. 
"We've had an awesome year, so it would be really cool to go out with a win. Hopefully we can do that."
Homestead is his kind of track
Byron has been solid on intermediate tracks similar to Homestead-Miami this season. His first truck win came in his fifth-career start at Kansas in May. He backed up that accomplishment with his second win at Texas — another 1.5-mile track — three races later. After his Iowa triumph, his fourth victory came at Kentucky. 
Byron, who used one of his rookie tests in August at Homestead in preparation for this weekend, was grateful for the opportunity. 
"It's great experience just to have a feel of the race track and a visual before you go there," Byron said. "Hopefully that will help us unload close to what we need to be fast."
His crew chief Rudy Fugle, who won the truck title with Erik Jones in 2015, knows what it takes to be successful at Homestead. Fugle prepared a new truck for the team's last race together. At the end of the season, Byron is moving on to JR Motorsports to compete in the NASCAR Xfinity Series. Still, Fugle would like to end their season on a high note.
"Homestead is a rhythm race track, kind of like Martinsville, but at a mile-and-a-half track," Fugle said. "Having him learn the rhythm there, how the tires get worn out and all that stuff was great. 
"We're just going to go down there and put the best truck on the race track we can and we'll give it everything we've got and fight all night long for that Owner's championship and hopefully our seventh win of the season."
Capping over a stellar rookie season
Despite not transferring to the Championship 4 Round, 2016 has not been a bust for Byron. Entering Homestead, he still has a 10-point lead in the Sunoco Rookie of the Year truck standings. After Byron's fifth win, when he was victorious at Pocono, he broke Kurt Busch's record from 2000 for most victories in one season by a rookie. 
Although he won't compete for the driver's championship on Friday, Rookie-of-the-Year, the owner's title and one more win would certainly complete a remarkable season for Byron and the No. 9 KBM truck team.
"We tried to get one last week, but to get a seventh win would really cap this year off," Byron said. "A win at Homestead would also give our team the Owner's championship for KBM," Byron said. "Since we were eliminated from the Driver's championship last week, it would mean a lot to my team to be able to give Kyle and Samantha (Busch) their fifth owner's title. 
"We've got an amazing team and Rudy has done a fantastic job this year helping me grow as a race car driver."