Get alerts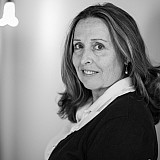 Rico Abreu believes every driver gets just one opportunity to sell himself to the racing community.
Abreu, who starts 14th in his Camping World Truck Series debut on Friday at Phoenix International Raceway, plans on making this start his best. 
Although he's rose quickly through the racing ranks, he's never stayed in a series for any length of time. 
Abreu hoping to further NASCAR career
Abreu feels if he can make the right impression in NASCAR, he will find a home.
"This is something I enjoy, these stock cars," Abreu said. "My whole career, from when I started, I've never been really stable in a series. I think this could be it. I just want to be given the right opportunity and make sure you have your shot because I think you only have one shot at this deal and to be good at it and get in the right equipment.
"There's always another coming behind you — another competitor — and they're all filling seats. You have one shot at this and if you miss your opportunity, you're going to be sitting in the dust because there are so many young, talented kids coming up through the ranks that are hungry for their opportunity." 
At 23, the St. Helena, California native understands he's at the older end of the rookie spectrum. While most drivers had to wait until they were in their 30s to get a shot in the Sprint Cup Series, recruits are entering the ranks younger than ever. And whether it's on a local level, USAC or NASCAR, Abreu has observed a lot of racers that never move up. 
"It's something that I've really got to think about over the last few years just because I see a lot of kids get left out, that are very talented and don't get that opportunity," Abreu said. "It makes me really thankful for the situation I'm in and you've got to take advantage of it. I don't think a lot about second chances because not a lot of people get them."
Prepping for national debut
Abreu did his homework prior to coming to Phoenix. He spent several nights with his friend Kyle Larson reviewing tapes of previous races. He also used simulation programs to get acclimated the one-mile oval with somewhat of a rollercoaster backstretch. Veteran spotter and former racer Kevin Hamlin will  spot for Abreu and Larson aided the rookie during practice on Thursday.
"It's cool to see him working really hard to do try and learn what he can because you only get one good opportunity so you have to take advantage of it," Larson told Motorsport.com. "He's been doing really good so far. I thought he was pretty decent in practice yesterday.
"I just told him little things that stand out to me for the tracks he's going to run at, try to help out a little. But he has a lot of friends in this garage — and a lot of people with better resumes than me that he can lean on, too. He can get a lot of advice from a lot of different people so hopefully it will pay off."
Modifications made to accomodate Abreu
Modifications were made to the truck to accommodate his four-foot, four-inch frame. The same crewman that worked on his K&N cars outifitted the No. 31 NTS Motorsports Chevy. 
Abreu says the weight of the cars has been the most difficult challenge as the USAC Midget champion transitions from the 1,200-pound open wheel to stock cars which start around 3,200 pounds. Wheeling the largest cars in traffic has been a task. 
"It's going to be a lot different racing behind guys and in traffic," Abreu said. "That's one thing I'm going to have to figure out because with the K&N cars, you don't really feel aero — Dover a little bit — but I was up front a lot so it was hard to say there." 
On Friday, he'll also get a feel for pitting under green flag conditions — something he didn't have to do during his first season in the K&N Pro Series which uses halfway cautions for teams to pit under yellow flag conditions. 
"I've never experienced pit road but I practiced it yesterday, I keep talking about it because I know that's where you gain and loose a lot of spots," said. "If I could just take my time getting through there and have a solid weekend."
"But if I could just put a solid day together, I'd be happy with it."