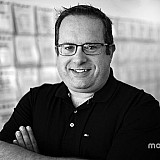 The speed which has helped define the performance of Kevin Harvick's No. 4 Stewart-Haas Racing team the past three seasons was difficult to come by in this season's Chase.
Harvick wasn't alone, however.
As a result, Harvick will not compete for the Sprint Cup Series championship in the series finale at Homestead-Miami Speedway for the first time since the new Chase format was instituted in the 2014 season.
SHR had three drivers make the Chase – Harvick, Kurt Busch and Tony Stewart – and two (Harvick and Busch) advance to the Round of 8, but neither was able to win a race in the final round and their point totals came up short to make the Championship 4.
Coming up short
Entering Sunday's Can-Am 500 at Phoenix International Speedway, Harvick had won six of the previous eight races at Phoenix, but on Sunday, neither he nor Busch led a lap.
"We just started way too far off on Friday. We never got a handle on the race car," Harvick said after the race. "They made it a ton better in the race and we were in contention there at the end and just came up short.
"It was a very challenging Chase for us for all the mechanical failures and situations that we had going on. We kept rebounding and winning races and today we were a lap down and came back to have a chance at the end."
Busch said they simply "didn't get the job done."
"The long run speed is where our Achilles Heel was these last few Chase races. It's a little disappointing, maybe we can pinpoint that as our exact problem and figure out how to fix that," he said.
Director of competition explains disappointing Chase
SHR's director of competition, Greg Zipadelli, told Motorsport.com that the organization as a whole was "missing something down the stretch."
"For some reason at Martinsville we just missed it as a group and simply that was it," he said. "We had no dog in the fight from that point. It was unusual because we tend to run halfway decent there in the past.
"Instead, as a group we didn't do well there and we went to Texas and weren't solid but we had a couple of cars (Harvick and Busch) that came here in a position to where they had to win. You can only do that so many times and have it come out on top.
"Those guys fought their guts out today and did a great job. If we had a couple of top-10s at Martinsville, suddenly you're racing here for a spot (on points)."