Subscribe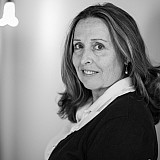 Richard Childress Racing needs to elevate its program to attract the sport's top drivers
Richard Childress Racing had "informal discussions" with free agent Carl Edwards earlier this season.
Edwards, who has been in the Roush Fenway Racing stable since 2003, toured the Welcome, N.C.-based racing campus during Martinsville Speedway weekend in March.
We feel like it would have to be a guy that's the caliber of a Carl Edwards. He's an incredibly talented guy. He is a franchise-type driver.

RCR president Torrey Galida
With every NASCAR team attempting to keep up with the Joneses – or Hendrick Motorsports in the Sprint Cup garage – a driver such as Edwards could be a gamechanger for RCR.
"We – as a lot of teams did – had some informal discussions with Carl Edwards," said RCR president Torrey Galida on SiriusXM NASCAR Radio. "And yeah, we feel like it would have to be a guy that's the caliber of a Carl Edwards. He's an incredibly talented guy. He is a franchise-type driver.
"And so, I think that's the kind of guy – whether it's Carl specifically – but that's the kind of driver that everybody out there is looking to add to their stable."
Carl Edwards, the last piece of the puzzle at RCR
With Hendrick Motorsports dominating the Cup landscape, teams that have availability on their roster would clamor for a driver of Edwards' status to compete against the HMS juggernaut. In 18 races, Jeff Gordon, Dale Earnhardt Jr. and Jimmie Johnson sit first, second and third, respectively, in the point standings and have scored one-third of the wins to date. Hendrick engines have powered cars to half of the victories this season.
If a team is not under the Hendrick banner or affiliated as a technical partner and/or an engine customer, it's all an outsider can do to maintain let alone outrace HMS.
Richard Childress Racing knows that challenge all too well. While RCR has access to most of the same resources through Chevrolet and a solid accompaniment of sponsorship, the Welcome, N.C.-based organization is still missing that last piece of the puzzle that differentiates a team from between being extremely competitive each week and actually winning races at the Cup level.
Team owner Richard Childress hopes that Galida can discover that missing piece. Last week, Childress appointed Galida, RCR's former COO, as president of the company. The move marks the first time since Childress opened his shop that someone other than himself held that role.
Galida, who will celebrate his third year anniversary with RCR on Friday, says the biggest challenge since joining forces with Childress is simply learning the organization and its culture. Given the changes the company endured after Kevin Harvick and Jeff Burton's departure last season and the addition of Ryan Newman and rookie Austin Dillon the transition is going quite smoothly.
If the Chase started now, all three teams with Newman, Paul Menard and Dillon, who are currently eighth, 10th and 13th in the point standings would qualify for play-offs. But the stark difference between the RCR squads and all but two of the other drivers in the top 14 is none of the Childress cars have made it to Victory Lane.
And that's the type of detail that a driver of Edwards' caliber will consider before making a move.
Certainly, other perennial contenders are missing in action as well. Matt Kenseth has yet to win in 2014 despite scoring a career-high seven victories last season. After a ninth-place finish at Daytona, Clint Bowyer has worked his way into the top 12 for the first time this season, but he's winless, too.
RCR the only team among the top organizations without a win in 2014
With the exception of Michael Waltrip Racing, which is in a rebuilding year, RCR is the only team among the top organizations without a win this season. But it's not due to a lack of effort.In addition to RCR's technical alliance with Furniture Row Racing, the company recruited additional partners with Germain Racing and JTG/Daugherty Racing and drivers Casey Mears and AJ Allmendinger coming aboard in the off-season.
Since Hendrick Motorsports has agreements with Stewart-Haas Racing, Ganassi Racing and HScott Motorsports, it draws from 11 teams. The best way to combat Hendrick's stranglehold is for RCR is to expand its existing roster to four teams and maximizing technical alliances. Galida says the latter has "been really helpful for us".
"It's allowed us to add more resources internally," Galida said. "We have a great relationship with all three of our technical partners and a really open flow of information. That's one of the things that Richard and Mike Dillon have insisted upon throughout this process since we started it with Furniture Row several years ago. It really has to be an open book. You can't try to segment and keep certain data from your partners. If it's going to work, it has to be all in.
"We've approached it with that philosophy and I think everybody is really happy with the way it's been going."
Yes, RCR has made tremendous gains. This season all three cars have been consistent – just not consistently up front. The three teammates have led a combined 58 laps together. If RCR can enlist the right driver – and sponsor – a fourth team would be the logical next move.
"Yes, ultimately, we want to get there," Galida added. "We're going to do it on a time table that makes sense for the company, but ultimately we would like to be a four car team again. We think from a competition perspective and a business perspective it makes the most sense to have a four car team but we're going to do it on our timeline."
Galida understands that it takes a strong competition department along solid corporate partners to "see the value in their investment" to maintain a successful racing operation.
Important for the sponsors to "understand the opportunities"
Considering the cyclical nature of the sport and the effect that it has had on RCR over the years, Galida and his group have done a miraculous job of building its sponsorship base to more than 40 partners. Galida, who still believes NASCAR is "very entertaining" and "a great marketing investment", feels it's important for the sponsors to "understand the opportunities".
"It's been a challenge for everybody especially with the downturn of the economy in 2008," Galida said. "I think the key to it is delivering value for your partners—seeing a ROI – have to prove that the sport is a valuable way to do that."