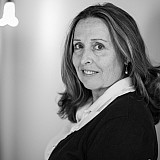 Ricky Stenhouse Jr., Kyle Busch ignite Cautions III & IV in the Sprint Unlimited.
With 13 laps remaining in the Sprint Unlimited, Ricky Stenhouse Jr. lost control in front of Austin Dillon, who T-boned the No. 17 Ford to bring out the third caution of the night.
Jeff Gordon and Danica Patrick were also involved in the incident at Daytona International Speedway.
"What happened to the 17, did he just spin out," Dillon asked. "Run out of talent?"
When the accident occurred on Lap 62, only 17 cars remained in the event. Matt Kenseth was leading the race went green on Lap 67. The field had completed a lap and a half when Kyle Busch clipped Tony Stewart exiting Turn 2 and collected Kurt Busch, Greg Biffle and Jeff Gordon.
"I can't even drive it back," Stewart said. "Sorry."
The car is (freakin') destroyed," Busch said. "It won't even get on a flatbed."
"We're done," Biffle said after he bounced off the inside wall. "I can't turn the wheel."
NASCAR red-flagged the event for the second time on Lap 69.
Greg Biffle, Tony Stewart and Kurt Busch were seen and released from the infield care center. Twelve drivers remained to determine the contest.