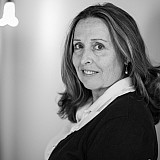 Ryan Blaney is hoping to have a home track advantage when he makes his first start in a Sprint Cup car at Martinsville Speedway on Sunday.
Blaney pilots the No. 21 Ford for the Wood Brothers — NASCAR's oldest race team, based 30 miles away in Stuart, Va. 
Wood Brothers have been racing here for over half a century
Four years after Martinsville Speedway debuted in 1949, Wood Brother's patriarch Glen Wood ran the No. 21 at the half-mile paperclip-shaped track. In 14 starts, Wood earned four poles, three top-fives and five top-10 finishes and at the track. The driver affectionately known as the "Woodchopper" would be just one of several Hall of Famers to pilot the No. 21 at the oldest track on the Cup circuit. Two NASCAR champions and HoFers — David Pearson and Cale Yarborough — earned victories at Martinsville for the Wood Brothers.
"It's nice to be back at Martinsville with the Wood Brothers team," Blaney said. "It's nice to be back at pretty much their home track. So it's cool to be back here and with those guys and kind of have everybody out and see everything.  
"I think Glen is gonna be able to make it on Sunday, which is really gonna be nice to get him to another race, so hopefully that will go well for him."
"It's a really big deal" to be back at Martinsville
With the family-owned race team running a partial schedule for the last eight seasons, its participation at the track has been hit or miss. Sunday's start in the STP 500 will the team's first since 2011.  
"It's a really big deal," team owner Eddie Wood said. "It's home and it just never really sounded right when everybody was racing there and we weren't there. We're really looking forward to it."
Despite the team's history at the track, Blaney, 22, isn't feeling any pressure carrying the torch for the venerable organization. 
"It's really just gonna be a lot of fun, to be honest with you, to have them come back here," Blaney said. "I honestly get that question every single weekend – if there's pressure with the Wood Brothers going back to this track they haven't been to in a while. It's really kind of the same every week. It's been a lot of fun to drive for them and be here every week and work with everybody on this race team, whether they're new or veterans of the Wood Brothers team.  
"It's just cool to be at the track and be around everybody, so there's definitely no pressure.  We're just out here trying to relax and have fun, and it's just kind of a bonus that we're here in their home state and their home track, where we're gonna have a lot of fans."
Not just a special place for the team
For Blaney, who grew up in High Point, N.C. — about 45 minutes from Martinsville — it's a home game for the driver as well. Before his own racing career began, Blaney watched his father Dave compete at the track. 
"I would come to this race every year and watch my dad and watch the trucks," Blaney said. "I just thought it was such a cool place. It's really neat to be able to run a Cup car, let alone the 21 car over here.  That just kind of adds to the special factor, but it's nice to be back and cool to be making my first Cup start here."
Blaney was 18 when he made his first start at Martinsville piloting a truck for Brad Keselowski. He finished eighth. In Blaney's last three truck starts at the track, he's finished fifth. 
Still learning as a Martinsville rookie
While Blaney posted the seventh-fastest time in the first practice on Friday, he's still not comfortable with the track. 
"I've really talked a lot to my dad and honestly I've talked to my dad more about this place more than any other race track just because I feel like I've struggled here the most in my career," Blaney said. "Those truck races are only half the distance of a Cup race and that's a long way to go another full race, but there are things you can take away … You're always wanting to conserve brakes here. That's one of the biggest things and rear tires, I think, are some of the most important things.
"That's something I struggled with in the truck, being too aggressive and burning my rear tires off. That's something I try to prepare as much as I can for and it just gets worse in a Cup car as you up the horsepower. That's something I've been talking to my dad about and watching a lot of videos and trying to do the best that I can to try to make sure that doesn't happen."  
The rookie will start the race from the 12th position after advancing to the third round of qualifying.