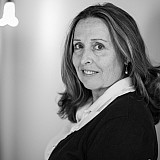 Fresh off his Dover victory, Jimmie Johnson is inching closer to Dale Earnhardt on the all-time win list.
With Hendrick Motorsports' record at Pocono Raceway, Jimmie Johnson admits his confidence level is "pretty high" entering the weekend. 
In the last eight races at the Tricky Triangle, Hendrick Chevy's have won six — including the last five. Along with Dale Earnhardt Jr. sweeping last season's races, each of the Hendrick teammates have been to Pocono's Victory Lane since 2012. 
Johnson won this race two years ago and swept the Pocono events in 2004 to add to HMS' win total of 17.
I think with Hendrick chassis and power will be pacing the field through a large part of the weekend.

Jimmie Johnson
"This has been a great track for all four Hendrick cars," Johnson said. "We've all had speed here over the years. Clearly Junior dominated or swept both races last year. He had a very strong car in both events and my memory is saying we were very strong, ourselves. So, you do that and then look outside of the Hendrick box and look at our SHR (Stewart-Haas Racing) relationship and there are some fast cars over there, too. 
"So, I think with Hendrick chassis and power will be pacing the field through a large part of the weekend."
Rarefied air
After earning his 74th career Sprint Cup victory last Sunday at Dover, Johnson is just two wins away from matching the late Dale Earnhardt for seventh on the all-time wins list. On Friday, Johnson humbly declined to offer where that ranks his contribution in the sport. However, J.J. acknowledged that matching Earnhardt's accomplishment will "be an honor". But the six-time Cup champion won't stop there.  He's already eyeing Cale Yarborough, who ranks sixth in all-time wins with 83.
"You know it's still two away from us, and I certainly hope to have that opportunity to tie him and the competitor in me, of course, would like to move past that and chase down the next guy," Johnson said. "But, I remember and had the great fortune like everybody here, to watch Jeff Gordon tie that monumental record. I know how much it meant to Jeff."
Johnson has a ways to go before reaching Gordon's win record of 92. While the driver of the No. 48 has few regrets during his 14 seasons in the Sprint Cup Series, one is not having raced against Earnhardt. Johnson ran just three Cup races at the end of the 2001 season in preparation of graduating to a full-time ride the following year.
"I, unfortunately, never had a chance to race against Dale," Johnson said. "Definitely, there's a void there in my mind and my career that I didn't have that opportunity. I did meet him a couple of times and he did a fantastic job of intimidating me and scaring the 'you know what' out of me in both those instances.
"So, if it does happen, I of course want to handle it in the right way and pay tribute to Dale and what he's done for our sport, the true bad-ass he was in our sport, and if and when that does happen, it will be an honor to be there in that status with him."