Get alerts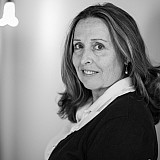 David Ragan hopes for a more permanent role with MWR.
David Ragan knows better than most drivers that winning doesn't just solves some things — it solves everything.
Back in 2011, long before NASCAR made winning a race an almost certain path to the Chase for the Sprint Cup, Ragan was hanging by a thread at Roush Fenway Racing. The Gong Show winner had rose through the team's ranks to earn the flagship No. 6 Ford Sprint Cup ride. 
Despite his quick ascent, Ragan struggled to maintain the same pace as his teammates in stock car's top series.
Entering that season, Ragan was in the final year of his contract with Roush — as was UPS, his sponsor. In the Daytona 500, the then 25-year-old racer found himself leading the race during the first attempt at a green-white-checkered finish. But when Ragan changed lanes to early on the restart, he was penalized for his mistake and finished 14th.
Trevor Bayne went on to win the 2011 Daytona 500, while Ragan lost the race and inevitably his ride. Roush Fenway Racing held on to UPS but in a very limited level of sponsorship. Although Ragan won the July race at Daytona, his success was too little too late. 
The more things change...
Fast forward to 2015. Once again, Ragan started the season uncertain of his status. Despite winning at Talladega for Front Row Motorsports two years ago, the company could not guarantee the affable driver a full-time ride. 
But for once, the chips fell Ragan's way. After Kyle Busch was injured in XFINITY race at Daytona, Ragan was called on the following week to fill in. 
"When Kyle was injured, they didn't know what that time table was going to look like, when Kyle was going to be back in the car," Ragan said. "They kind of had an idea that Kyle had a goal but we didn't know how things were going to work, so we looked at that six to eight races and adjusted that for their needs and for my needs going forward."
Movin' on
Ragan's success in the No. 18 Joe Gibbs Racing Toyota caught the attention of Michael Waltrip Racing majority owner Rob Kauffman. With Brian Vickers' medical condition sidelining the driver of the No. 55 Aaron's Dream Machine not once but twice this season, MWR was forced to find a more stable situation. 
One week prior to Busch's return, Ragan signed on with MWR for the remainder of the season. But joining a team 11 races into a season is not an easy task. Even prior to Ragan's arrival, Clint Bowyer, who has been with MWR since 2012, was entering a third season without a win. Prior to the race at Michigan, Ragan's fifth race with the company, MWR swapped crew chiefs. Ragan is now aligned with veteran Brian Pattie. 
Although the last few weeks have been inconsistent, last weekend at Sonoma Raceway, Ragan qualified a career-best ninth at the 1.99-mile track. But when Martin Truex Jr. and Carl Edwards attempted to get the best of the driver in the Toyota/SaveMart 350, he fought back. 
His aggressive tact resulted in a 39th-place finish. But with Ragan winless and outside of the Chase grid, he was willing to take chances in order to win.
If you can win one race, it can make your whole season.

David Ragan
"If you can win one race, it can make your whole season," Ragan said. "We've got to win a race to make the Chase. The races that we've gotten DNFs in and we've struggled and run out of fuel and gotten wrecked, we're too many points out to be a favorite to race our way in on points. We're in that window that we've got to win a race."  
The next step
A win could certainly solidify his standing with MWR as well. Although Ragan entered the No. 55 Toyota as a substitute for Vickers, realistically he's auditioning for that ride. 
I kind of control my own destiny in the No. 55 car.

David Ragan
"I kind of control my own destiny in the No. 55 car," Ragan said. "From a competition standpoint, our company needs to be a little bit better but I have to be a big part in making that step forward. I feel like some of my experience and my motivation to be in a competitive car week in and week out, I have to work closely with our engineers and our competition staff and with Clint to try and get our performance up to a higher level where MWR has grown to be at. 
"As far as my future there, the next six to eight weeks are very important. We have to have some good runs. We have to show some progress. We're on par with our improvement. We just have to go out and get the job done."
While the results are not stellar, Kauffman has noticed marked improvement from Ragan over the last six races.
He's had a challenging season with just different cars, different things, but he's doing a great job here,

Rob Kauffman
"He's really starting to jell," Kauffman said. "He's had a challenging season with just different cars, different things, but he's doing a great job here. He's really focussed and ultimately, this is about performance. 
"So I think if he performs well, he's got a great opportunity. He jells well, he certainly works hard with the team and we enjoy working with him."
Taking advantage of the situation
The next six to eight weeks are equally critical to MWR. Aaron's, which has been a sponsor of Michael Waltrip's since 2000, is up for renewal. As a primary supporter of the No. 55 Toyota, re-signing Aaron's is key to MWR's future.
"We have a great relationship with Aaron's," Kauffman said. "It's been one of Michael's longest relationships. They're great folks, a great business and NASCAR makes a lot of sense for there business model as I understand it. So it would be great to keep them with us."
A strong run — and of course a win — would go a long way in Ragan solidifying his case. Both Daytona and Kentucky, historically, have been great stages for the Unadilla, Georgia driver. 
"Daytona has been a great track for me," Ragan said. "And Kentucky, that's going to really change the dynamic of what the Cup series looks like. If some teams really hit on this new aero package, it could be a big deal. If we continue to run the (new) aero package at all the downforce tracks, which I think is going to happen, it could change the landscape of who we normally see up front. 
"I think everyone at Toyota and MWR, if we can make some of the right decisions and build some of the cars that are suited for this aero package, we could find ourselves in a good spot for the summer months."