Get alerts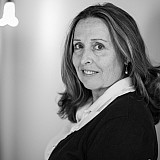 Jimmie Johnson has "no desire to make a change" but 2015 is a contract year for the driver and Chad Knaus.
Jimmie Johnson and Chad Knaus are out of the Chase for the Sprint Cup but the No. 48 team isn't giving up yet.
In the history of NASCAR, there has never been a driver/crew chief duo that has achieved as much success together in as short of a time. Since the No. 48 Hendrick Motorsports team debuted full-time in 2002, the pair amassed five consecutive championships - six total - and 69 wins in 467 starts.
But Johnson is realistic enough to know that like most marriages, his relationship with Knaus won't last forever.
I think a crew chief's lifespan is much shorter than a driver's.

Jimmie Johnson
"Yeah, that day is out there,"said Johnson, who was fastest in second practice, posted the best 10 lap average in Happy Hour and will start seventh on Sunday. "I think a crew chief's lifespan is much shorter than a driver's. They live in dog years and drivers can carry on much longer. I've been accused of being loyal to a fault in the past, that's me.
"I have no plans or desire to make a change. When Chad decides he's had enough of being the guy on the box, it will be his decision to step down. As far as I'm concerned, we've made it 13 years in this thing. I want to see it go as long as it can."
An uncharacteristic year
Still, over the course of this season, the foundation of the No. 48 Lowe's squad has appeared fractured at times. The once thought-to-be Teflon team, the team that was always the first to find the gray areas in the rulebook and exploited every inch of it, struggled early in the 2014 Chase.
With no opportunity to run for the title with four races remaining in the season, the burden is off the crew for time being. Sure, Johnson will still fight for wins. He can help his teammate Jeff Gordon with his title run. But any hope for that coveted seventh championship will have to wait until next year.
I don't want to be in this position.

Jimmie Johnson
"Fortunately or unfortunately, we're busy and using the rest of 2014 to get ready for 2015," Johnson said. "I can say that leaving Kansas and Charlotte… that was when I came to grips with not being a championship contender. You get to Talladega and you're rolling the dice there anyway with the restrictor plate racing and it's an all-or-nothing thing, so it put me in an easy position to relax and enjoy the weekend.
"But it wasn't fun leaving Kansas or Charlotte. It was relatively dark and not a lot of sunlight floating around. You have that. I truly believe that those moments make you stronger and make you dig deeper. It's great medicine for the 48. I don't want to be in this position. But it's great medicine to sit and watch this championship unfold. It's going to motivate me, Chad and the team – all of us on the 48 team. We'll come back next year and be ready to roll."
Maintaining pace
Johnson's optimism is refreshing. But as cyclical as racing can be, it's naïve to believe that the No. 48 team can maintain this level of intensity for another 13 seasons. No, doubt Johnson is a machine. His workout regime is legendary. But with younger drivers flooding the sport and organizations such as Team Penske and Joe Gibbs Racing raise the bar each year, Johnson, 39, would have to elevate his game to a whole new level.
"It's hard to call a three-win season a low," Johnson said. "But the standards we've set for ourselves are our own doing. We're used to winning a minimum of three races and always competing for championships and certainly top fives. We just haven't had all of that.
"We've had some hot spots but the consistency of running up front is something we've lacked. We have four races to close out this season on a positive note but then again at the same time making sure we are doing all we can in '14 to get ready for '15."
Back to the drawing board
Johnson acknowledges that the team hasn't taken full advantage of its resources. While the equipment clearly has been competitive this season – as proven by all four Hendrick squads winning races and making the playoffs – the No. 48 has not been as quick to adapt to the current format as it had to previous Chases.
"It is different," Johnson said. "We've won some races so we've found our way with it. I'd say the 24 has been most consistent. The 4 has been kicking all of us in the teeth week after week with the speed they have. So we're going about it wrong. We can say that things have changed. But our equipment is still winning races and running fast with other teams.
"So the responsibility is on Chad and myself. It falls on us and it has to. It's an area of what I want the car to do and where I'm looking for the car to perform versus how Chad and the engineering group go about giving me that. It's within that. The thing that has always been our strength wasn't our strength this year. We have to get back today."
The pressure to regain that success has to put a tremendous amount of stress on the team – particularly on the crew chief. Although the pair made a pact long ago that as long as Johnson drove Knaus would be his crew chief, 2015 is a contract year for Hendrick's most successful duo.
The ball is in Knaus' court
On Friday, Johnson said he knows the day is coming where his run with Knaus will end. But the six-time champ says it will be completely up to Knaus.
We're like family, and we fight like family.

Jimmie Johnson
"We're honest with each other and know each other well enough to work through the bad times," Johnson said. "It might not be pretty, and I'm sure you guys have heard things on the radio that got your attention.
"We're like family, and we fight like family. We can call each other out on that stuff, and you only hear a piece of it on the radio. There is plenty more that goes on behind closed doors and in meetings. It's more of a timeframe of when Chad says, 'I've put in my time here as crew chief and I need to slow down a little bit.'"
Knaus turned 43 in August. While he hasn't publicly discussed his plans beyond 2015, with Knaus' resume the possibilities are endless. Yet the quest for a seventh Cup championship could be challenge enough.