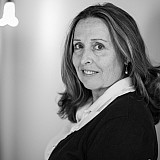 While some will points race at Dover, for others, it will be a free-for-all.
CONCORD, N.H. – Talk about a reversal of fortune for some of the Chase contenders at New Hampshire on Sunday.
While it appeared some drivers were on the outside looking in before Loudon, many found that the Magic Mile lived up to its' name.
For others, it was more of a well, monster...oh wait, that's this weekend.
But seriously, between cut tires, mechanical mishaps and basically being at the wrong place at the wrong time, drivers sans wins from third-place Kevin Harvick to 16th-place Aric Almirola are now separated by 45 points. Only 10 points differentiate fourth-place Jimmie Johnson from Harvick and from eighth-place Matt Kenseth to Almirola the margin is a mere 12 markers.
Although Team Penske Chase winners Brad Keselowski and Joey Logano might disagree, maybe Kevin Harvick is correct in his analogy that in the early rounds survival is all about points racing.
The whole winning thing is really overrated.

Kevin Harvick
"I think the whole winning thing is really overrated," Harvick said. "Obviously, you want to win. You want to win every week and you show up to try to win, but you can't take any unnecessary chances and that is kind of the box that the point system puts you in. It's good and bad. 
"It's like last week you are racing for the win. I felt like the No. 42 was faster and obviously drove by us and then as we got to the end you are kind of in a pretty vulnerable spot and you don't want to turn a top five finish into a 25th place finish because the risk versus reward is not there, especially in the first round."
Problems magnified on a short track
At Chicagoland Speedway any hint of a problem on pit road sent competitors scampering back for repairs - ditto at New Hampshire. However, some contenders couldn't recover.
The teams of both Kurt Busch and Dale Earnhardt Jr. failed to tighten lugs on Lap 106. Busch was able to correct that problem under caution and restart 23rd, on the lead lap. It was a cut tire on lap 221that eventually ended took Busch out of contention. Earnhardt was forced to pit on Lap 120 under green, but raced back to earn the lucky dog on 189 and finished ninth.
Still, for the bottom nine drivers in the Chase separated by just 12 points, it will be game on this weekend at Dover. Despite what the pundits say, no one is out of it yet.
If you are in desperation mode and you are in the third round of one of the rounds and outside looking in then the circumstances change.

Kevin Harvick
"If you are in desperation mode and you are in the third round of one of the rounds and outside looking in then the circumstances change," Harvick added. "It's all very circumstantial as far as what you need to do.  I feel like that goal changes on a weekly basis and you have to adjust to that as you go and how much risk versus reward that is there for you."
Yes, Team Penske is a lock. For Harvick, it would take a catastrophe to knock him out of the running. Johnson is under the radar but comfortably fourth in the standings. With nine wins at Dover, his first win in the Chase might just be this weekend. Jeff Gordon took a 20-point tumble in the standings after his cut tire on Lap 292 while running sixth. He finished 26th but finds himself seventh entering Dover and "not being very comfortable".
Any of the 14 drivers without a win would automatically lock their team into the Chase. But it will be thrilling to watch the bottom nine scramble at Dover.
Here's how they stand at the Monster Mile:
8) Matt Kenseth (-40, behind Keselowski) – Kenseth was a human pinball at Loudon. He triggered Kyle Busch's spin and subsequently was caught up in two more accidents -- the second wreck cost him a top 10 finish. He ended up 21st. Kenseth has two wins at Dover, most recently in 2011. He finished third in June and has an average finish of 13th.
9) Carl Edwards (-40) - Edwards qualified eighth but was never a factor at Loudon before finishing 17th. His game plan for Sunday? "Go to Dover and survive," Edwards said. Although he only has one win at the Monster Mile (2007), his average finish of 10.2 is second only to Johnson (8.4).
10) AJ Allmendinger (-41) – After a mediocre 22nd-place finish at Chicagoland Allmendinger came back with a 13th-place finish at Loudon, despite being "awful". The Dinger earned two lucky dogs in the first four cautions and "was driving my butt off to stay on the lead lap". Why will transfer to the Contender round? Because Dover is one of his best tracks. He has three top 10s and has led 152 laps (career-high) on the one-miler. His only track with more top 10s is Watkins Glen.
11) Kasey Kahne (-42) – Kahne slammed into the back Kyle Busch on Lap 188, when the 18 checked up on the back stretch to avoid Kenseth, and sustained significant damaged which forced the No. 5 team to make major repairs over the final 100 laps to salvage a 23rd-place finish. Kahne's outlook at Dover is not bright. He has one top five result and an average finish of 21st in 21 starts.
12) Ryan Newman (-42) – Newman qualified ninth and was a top 10 car before hitting Kahne in the Busch/Kenseth wreck. Although Newman could maintain on long runs, the No. 31 Quicken Loans Chevy struggled on restarts. But Dover is the perfect track for Newman to recover. He's tied with Jeff Gordon for most poles (4) at Dover and his three wins matches Tony Stewart for third best. He's led 848 circuits in 25 starts.
13) Denny Hamlin (-48) – A fuel probe issue knocked Hamlin to the back of the pack where he was collected in a wreck on Lap 180. While he eventually returned to the track, the No. 11 which led 32 laps early, finished 37th. Unfortunately, Dover is not one of Hamlin's best tracks. His three top fives are balanced with three DNFs for an average finish of 19.6. However, he has two poles in his last four starts and finished fifth in June.
14) Greg Biffle (-48) Biffle made the most of others misfortune on Sunday. He came back from two laps down with two lucky dogs to finish 16th. But after a 23rd-place finish at Chicagoland, he will need a stellar day at Dover. Traditionally, the Monster Mile is one of his best track with two wins, six top fives and 11top 10s. Still, Roush Fenway Racing hasn't displayed its A-game in a while and that's unlikely to change at Dover.
15) Kurt Busch (-50) – Loudon was a race that Busch would just as soon forget. After a strong eighth-place finish at Chicagoland, his problems in New Hampshire started with a loose wheel and were compounded by a cut tire that forced the No. 41 Chevy to the garage. He finished 36th, 35 laps off the pace. Busch won at Dover in 2011 and has a solid average qualifying effort of 11.6. With the exception of Talladega and Michigan, Busch's worst record of running at the finish of a race is at Dover where he's completed 22 of 28 races.
16) Aric Almirola (-52) - If you thought Aric Almirola was toast after blowing an engine and finishing 41st at Chicagoland, with a sixth-place finish at New Hampshire, the No. 43 team stayed alive. Now, Almirola has the challenge of persevering at Dover. In five starts, he has just one top five but has been running at the finish of each race. Logano has a 99.6 completion race at Dover. In June, he finished 12th on the lead lap. On Sunday, that might be all it takes to transfer to Round 2.