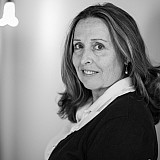 Should Clint Bowyer expect payback after he destroyed Kurt Busch's car in Darlington?
RICHMOND, VA. – The Southern 500 didn't end well for Kurt Busch.
After Busch lined up ninth for what could have been the final attempt at a green-white-checkered-flag finish at Darlington Raceway, Clint Bowyer punted the Busch's No. 41 Chevy on the backstretch, sending it hurtling into the inside wall. His car destroyed, Busch finished 31st.
Busch spent the off week for hunting in New Zealand, where he bagged a 21-point red stag, but the Darlington incident remains fresh in his mind. Consequently, it might be best for Bowyer to stay out of Busch's crosshairs for a while.
"He had quite a few choices at the end of that race versus the choice that he made," Busch told Motorsport.com on Friday. "I'll remember that choice that he made when that situation comes up, if the situation is reversed."
Bowyer described the incident as "just a bad deal". With some cars on two fresh tires and others with four all racing to for the win, Bowyer admits "it's a recipe for disaster".
"You never want to wreck anybody," Bowyer said Friday at Richmond. "It was quite clear that I got into the back of him and wrecked him. You always feel bad when that happens. It's a different circumstance if you were having a skirmish with him and hatred or something and usually that's pretty obvious to everybody.
"(Jeff) Gordon was on two (tires) and protecting it pretty hard getting in and I kind of checked up and next thing you know I'm the guy that's three-wide and I was like, 'Oh no'. Then I got a good run off the hill and obviously (Busch) was out of room and trying to gather things up and doing the best he could for himself and we just got into the back of him…Obviously felt bad and hated that for him. Glad he was okay, that's a hard hit."
Although Bowyer attempted to contact Busch because he owed him an apology, he's not surprised there was no reply. In Busch's defense, he received the text while his family was already en route to New Zealand.
"You understand the frustration and you put yourself in those shoes," Bowyer said. "You probably wouldn't reply back either. It ain't worth a whole lot."