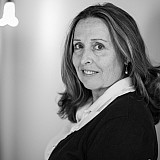 Despite an 11-race winless streak, Johnson says the No. 48 team "is a strong as it has ever been"
KANSAS CITY, KAN. – What, Jimmie Johnson worry?
Rolling into the 11th race of the Sprint Cup season, Johnson could potentially tie his longest losing streak if he leaves Kansas Speedway sans win on Saturday.
Since Johnson graduated to the Cup series full-time in 2002, it was only in his sophomore season that the driver of the No. 48 Chevy extended his run through 11 races without a victory. Two years ago, the Hendrick Motorsports racer's first trip to victory lane occurred at Darlington Raceway – 11 races into the season.
But the six-time and current Cup champion is far from panic mode.
"Until we are not locked in I mean there is nothing to worry about," said Johnson, who is currently seventh in the point standings. "Where we sit in points right now we are locked in. Of course we want to win; we want to win every race we go to. We have been in the ballpark and have been very close to victory a couple of times and it got away. Yes, there have been some poor performances. We are trying to raise that.
"I don't think that we are where we want to be as a team right now, but we have had a few looks at wins and I know we will get a few more. We just need to capitalize on that. If not, points still matter. There is a bigger window to make the Chase today than there was last year. Last year was 12, this year it's 16. I don't think there is anything to stress out about yet."
Maybe not for Johnson, but his crew chief Chad Knaus has been on the chip at times this season. While Knaus might be all smiles strolling through the garage, he's been short with his driver over the radio more than usual of late.
"Chad isn't happy unless we are winning races we all know that," said Johnson, who qualified 14th for the 5-hour ENERGY 400 on Saturday. "He certainly has had some sleepless nights. We tested last week at Nashville. We are working hard.
"Chad doesn't have an outbound filter. When he hits the button or when he speaks there is nothing slowing down his honest opinion. Thirteen years of working with him, it's family. That stuff doesn't bother me."
Certainly, a win on Saturday night could ease some the recent criticism. In 15 starts on the 1.5-mile track, Johnson has two wins most recently during the 2011 Chase.
For now, Johnson will do his best to focus on his performance and not worry about assuaging his detractors.
"Successful teams can sometimes be their own worst enemy with expectations that are set in that respect," Johnson said. "We have been through dry spells before. A 10-12 race dry spell isn't a very long one period. We have set an expectation that is less than that. I get it.
"I understand if we didn't have any looks at wins this year I would have a much different opinion. I still feel that we are extremely competitive and I feel as an individual I'm a better race car driver today than I was last year. I just keep learning more and experiencing more and add that to my repertoire of things to do. Our team is as strong as it has ever been."