Get alerts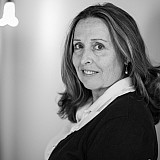 Gordon's chronic back pain fuels retirement talk again
Part race track, part roller coaster, Dover International Speedway is a joyride only for its eventual winner.
With its 24-degree banking in the turns and nine-degree banking on the straightaways, the Monster Mile lives up to its name.
And if you're an aging driver with chronic back issues, even a four-time NASCAR Sprint Cup champion such as Jeff Gordon, Dover "is typically a pretty tough race."
"This is a challenging race track for a lot of reasons," said Gordon, the current Sprint Cup points leader. "The surface, the banking, and the loads that we go through, and some of the bumps really create quite a challenge for the teams and the drivers and I feel like our team has done a great job with that so far.
Gordon qualified sixth for Sunday's Fed Ex 400. A week ago, however, he elected to sit out during Happy Hour at Charlotte Motor Speedway due to a type of back pain that "was a little bit foreign to me."
After years of racing -- and wrecking -- the 42-year-old driver has suffered from degenerative discs. But Gordon said last Saturday's issue wasn't the typical aches and pains associated with "just getting older."
What sparked Gordon's exit from practice was the shooting pain he felt in his back the moment he "pushed in the clutch pedal" to leave the garage.
"Then I went out onto the track and when I drove into the corner and loaded up into the banking I had more shooting pain," Gordon said. "I knew the very first lap I ran in practice that I probably was not going to run the rest of the day. So, that is what I'm looking for now."
Still, Gordon admits that climbing out of his race car last Saturday "was one of the hardest things I've ever done in my life, in my racing career" and he "doubted myself while I was doing it".
But he listened to his body and concluded "it was the right thing to do."
While Gordon's decision generated fresh retirement talk, his comeback last Sunday made a statement.
"If anything that only built more momentum for our race team to go through what we went through and to go have that kind of a race to show the team what kind of determination I have as well as kind of show our competitors that it's going to take a lot to get us down," Gordon said. "I think that did more good for us for this season and our chances for a championship than anything else.
"That is where my focus is. But you guys feel free to ask me all the questions that you want about retirement. I don't have an answer for you. When the day comes and that decision is made I will be more than happy to share it with you."
Over the last few years, Gordon has stepped up his workout routine. Although exercise has prolonged his career, it also tends to "tighten everything up even more so than normal". That requires Gordon to "stay loose and ice" rather than be sedentary during practice sessions.
Gordon acknowledged that he's not quite "100-percent" this weekend, but he's "closer to normal". Yes, there are lingering effects but most of the soreness subsided once he returned to the race car.
"When I go to a track I'm looking for if there is shooting pain then I'm going to get out," Gordon said. "There was no shooting pain. Yeah, there were loads and there were muscles in my back that were being used a lot because it's a high-banked very fast race track with big sweeping corners. Those are the toughest places that we go to that I feel it and that is on a normal basis as well as with what is going on right now.
"I didn't have any sharp pains, so that's good. I just had a week of rest and normal activity. Lots of ice this week. I was pretty sore on Monday and Tuesday after that long 600, but that's not totally unusual; but probably just a little bit more than normal because of all that I went through. So, I feel good for this weekend."
Considering that Gordon has four wins, 17 top-five's and 24 top 10 finishes at Dover in 42 starts, the No. 24 team is looking at the Monster Mile as a pivotal race come play-off time. Gordon says they "recognize that this is a track that you can win this championship with" and will use this weekend as a test session to prepare for the September event.
"If I win this race on Sunday I will," Gordon said. "It's amazing how a win takes away all your pain. I didn't say I felt 25 on Monday (laughs)."