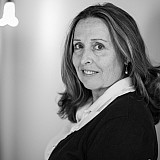 Goodyear changes gears with new tires at Kansas, plus Toyota is working on new Cup car design, Richard Petty Motorsports is testing the manufacturer waters and Greg Biffle has "options"
KANSAS CITY, KAN. – After more than a dozen Sprint Cup drivers tested at Kansas Speedway on April 14, Goodyear opted to scrap the control tire and returned to the track this weekend with a completely new right side tire – D-4586.
While the left side tires (D-4604) were raced at Kansas in October and will also be used for the Camping World Truck Series race, the right sides debut on Friday for the first Cup practice. The single zone tires (team ran a dual zone tire last October) were manufactured immediately following the test.
So how confident is Goodyear in its challenge to turn around that many new tires so quickly as well as putting the best possible product on the race track?
"We have our laboratory testing," said Justin Fantozzi, Operations Manager Global Race Tires. "We have a full suite of not only tests but associates that come to the race track so we leverage that, we leverage our modeling tools as we made an adjustment to the tread compound that winds up in the same family – if you will – that everyone felt comfortable to come back with this right side tire."
There are elements of this tire that have been used before "from a construction and mold standpoint" that will make the competitors comfortable with the selection, Fantozzi said. He added that this right side tire will also be used at Michigan Speedway next month.
Teams were allotted five sets of tires for practice and qualifying and will have 10 sets to use in the Kansas 400 – the first Cup race under the lights.
Here are three other storylines to watch this weekend:
1) The 2015 Toyota Camry – After the newest Camry debuted at the New York Auto Show last month, it's not surprising that Toyota would like its race car in the NASCAR ranks to be more reflective on its show room model. Not surprisingly, Toyota Racing Development (TRD) is working on a fresh model for the track as well. Expect changes to include a new front fascia, tail and character lines on the 2015 Camry which Toyota hopes to submit to the sanctioning body by mid-August.
2) Speaking of Toyota…Was that the King meeting with representatives from auto manufacturer at Richmond? According to multiple sources, Richard Petty Motorsports is contemplating leaving Ford when its contract expires at the end of this year. One sticking point, however, could be engines. TRD currently has the capability to provide eight teams with engines. Although there are only three teams from Joe Gibbs Racing and three from Michael Waltrip Racing exercising that option, who's to say that either of those operations isn't considering expansion in the future. Without TRD engines, a partnership with Toyota isn't nearly as attractive. After having your cars powered by Roush Yates engines, Triad would certainly be a step down.
3) Still waiting – Greg Biffle told Motorsport.com last month at Darlington that it was his "intent" to stay at Roush Fenway Racing and he had "a feeling (he was) getting closer" to inking a new deal. However, following his conversation Wednesday night with Claire B. Lang on Sirius/XM NASCAR Radio, Biffle's plans didn't sound so concrete.
"I think there's plenty of opportunities in the industry to be in competitive cars," Biffle said. "I enjoy being at Roush Fenway. I love 3M. We have a great relationship and the program works really, really well for 3M…Plain and simply, I've got options. I know I'm going to be racing. I know I'm going to be driving a car. So I'm not worried about it."