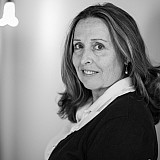 Despite rain changing track conditions at Richmond, former short-trackers expect to put on a show.
RICHMOND, Va. – Carl Edwards considers himself among the lucky.
With his Bristol win and almost certain ticket to the Chase for the Sprint Cup, the driver of the No. 99 Roush Fenway can afford to take risks.
And the reward? Well, it might just be another victory tonight at Richmond International Raceway.
"We couldn't come to a better track as far as I am concerned," Edwards said. "We have had great luck here lately and with the pressure off for us, this is really just a fun Saturday night race. This is great."
Since most of the Cup drivers honed their skills on short tracks, it's not surprising that many enjoy a high comfort level at Richmond.
Even after last September's humiliating course of events, Clint Bowyer says the half-miler remains "first or second on my list". A redemption run for Bowyer could certainly silence some of his critics.
Clint Bowyer, Michael Waltrip Racing Toyota
"This is one of my best race tracks," said Bowyer, who will start third in the Toyota Owners 400. "Looking back over the years you always have a track that fits your driving style and you're confidence level is more for some reason and this has always been the case for me. We've run well in the Nationwide Series here, always run well in the Cup Series and I'm always excited to get here.
"This is a fun racing weekend. The fan base is awesome. Night races are always extra special. I'm looking forward to having another good run here and shaking that off from last year. It was a bad deal and I get it. Like I said, this is one of my favorite race tracks."
A lot of drivers share Bowyer's sentiment. Kevin Harvick, who won Friday's rain-delayed Nationwide Series romp, told his new team at Stewart-Haas Racing "that we should never lose a short track race".
Denny Hamlin believes on a short track, the driver "can make a difference if his car isn't 100 percent".
"Anywhere where you have to use a lot of brake and there is a lot of throttle control, the driver obviously is a bigger factor," Hamlin said.
With the rain changing track conditions from Friday's practice sessions, Edwards expects "the first 100 laps of the race are going to be very tough and be a little treacherous". That will play into the hands of drivers that grew up on short tracks and know how to adapt quickly. Despite lining up 14th, after qualifying was rained out, Edwards believes his car "will be good for the second half of the race".
"This place is so hard to predict what your car will do at the end. It has taken me 10 years to figure out how I want my car in practice so that it is good in the race. I feel pretty good about it."
Here are five additional drivers to watch at Richmond:
Kevin Harvick, Stewart-Haas Racing Chevrolet
1) Kevin Harvick –
After winning early at Phoenix, "Happy" was hit with a rash of mechanical failures and bad luck. However, after winning his last two races – albeit one was a Nationwide show – Harvick is willing to "just ride the wave as long and as far as it will take you". That wave could include a return visit to victory lane this evening. Harvick, who rolls off fifth, has three wins at Richmond including two in the last five events. Despite changing teams, Harvick hasn't lost any speed along the way.
2) Clint Bowyer – Bowyer has two wins at Richmond – including one at Michael Waltrip Racing. He's completed all but one lap in the races he's run at Richmond and has an average finish of 10.1. In his last three starts at RIR, he's led 273 laps. Tonight he'll start third.
3) Kyle Busch – Busch, who starts 19th, leads the Cup tour with four victories at Richmond – all in the spring race. He also boasts the best average finish – 7.2. In 18 starts, Busch has led 931 laps and posted 12 top-five's and 13 top 10 finishes.
4) Denny Hamlin – Hometown favorite Denny Hamlin has two wins, seven top-fives and nine top 10s in 15 starts. His average finish of 8.9 and 1,390 laps led at Richmond are second best among current Cup drivers. Hamlin's only disadvantage? He'll start 28th.
5) Kyle Larson – For this rookie candidate, it's just a matter of time before he earns his first Cup win. He'll start from the pole at Richmond. Although he's never run a Cup race at RIR, he's completed every lap in his three NNS starts at the track and has an average finish of 8.7. Larson had a career-high finish of fourth at Richmond on Friday night.