Get alerts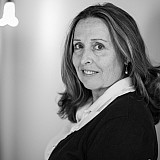 Yes, GoDaddy is leaving NASCAR, but a win at Talladega could cure Danica Patrick's ills.
The timing is perfect for Danica Patrick to win a race this weekend at Talladega Superspeedway. 
Patrick has displayed her restrictor plate prowess in the past. The driver of the No. 10 Stewart-Haas Racing Chevy won the pole for the 2013 Daytona 500 and soldiered on to set new records for a female in the Great American Race.
Although Patrick has led seven laps and posted two of her six career top-10 finishes at Daytona, she's also led 13 circuits at Talladega. Last October, Patrick posted a career-high 19th on the 2.66-mile track after finishing on the lead lap for both 2014 events.
Just being comfortable on these big speedways and comfortable with this pack-style racing that I was so used to in IndyCar on the ovals.

Danica Patrick
"Just being comfortable on these big speedways and comfortable with this pack-style racing that I was so used to in IndyCar on the ovals," Patrick said. "Just having a feel for it. It's something that I probably caught on to quicker than anything in stock car racing. 
"I guess I show up there and it's just a little bit more comfortable."
Finding her comfort zone
Patrick has been "more comfortable" on a variety of venues this season. In nine starts, Patrick has been running at the finish (RAF) in every event. Over the course of her three full seasons, that number has improved from 31 her rookie year to 32 of 36 races last season. Her lead lap finishes are also quite impressive as she has elevated her lead lap finishes from 12 her first year, to 19 in her sophomore season and six of nine in 2015.
While Patrick is most often compared to Janet Guthrie, over four years and 33 races, Miss Guthrie never finished on the lead lap. Certainly, Guthrie didn't have the caliber of equipment that Patrick, 33, enjoys today. However, she showed great patience behind the wheel and was running at the finish of 22 of 33 career starts. Patrick's career RAF record is currently 80 of 91 races. 
Moving forward
On Wednesday morning the news hit of Patrick's longtime sponsor GoDaddy electing to cease sponsorship at the end of the 2015 Sprint Cup season. While the termination of their on-track partnership was anticipated, NASCAR Chairman and CEO Brian France doesn't believe that GoDaddy's departure will have a direct influence on Patrick's progress. 
Danica is a very marketable, as we all know.

Brian France
"We're always disappointed when  — for one reason or another — a company changes course," France said. "But that happens. I know recently, they just went from being private to publicly traded company. I'm sure that changes a lot of their budges and strategies — that just how that go. But Danica is a very marketable, as we all know. 
"I've really been watching her. She's competing more and more at a higher level. She's very competitive. The female thing and all that, she really wants it. And you guys know this because you know her, she really wants to make her mark  over a period of time — and this is a tough place to do it with the talent and parity thats in NASCAR. But she's showing progress and I think she'll be just fine."
Overcoming obstacles
One thing Patrick has going for her this weekend, is the enjoyment she derives from Talladega Superspeedway on the track and off. Patrick considers the infield "one big party" She appreciates the enthusiasm of the fans and believes they "really make that place" — and that makes it fun for the competitors as well.
"My favorite part about going into the infield at Talladega is seeing things you're not supposed to see," Patrick said. "I mean it's a crazy party and I feel like those are the kind of things that keep people coming back. 
"It's the atmosphere and the whole package of the weekend – not just the racing – but the parties, having fun and making memories."
Patrick hopes to make some memories of her own this weekend. From the driver's seat, Patrick sees the opportunity that Talladega holds where any one of the 43 competitors can find him or herself in Victory Lane at the end of 188 laps. Considering that SHR has won one-third of this season's races and been competitive each week, Patrick is confident she has the equipment to accomplish the task.
"It's just a unique place," Patrick said. "The sheer size of the facility is amazing. I liked it from the first time I went there and, hopefully, we can have a good run and a good finish. 
"The cool thing about superspeedways is that anybody can win. It's a toss-up, what's going to happen. So, that's why it's fun for me because somebody like me has a chance. On top of that, SHR's superspeedway cars are really good."