Get alerts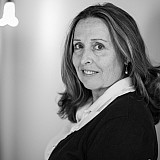 The No. 48 Hendrick Motorsports team has dominated Dover, but the competition is catching up.
Since his debut at Dover International Speedway in 2002, Jimmie Johnson has had no problem taming the Monster Mile. 
Johnson became the King of Concrete after winning in his first two starts at the Delaware track and added seven more victories over the next 24 races — including in two of the last three events. 
Overall, Johnson has five poles,14 top fives and 19 top 10 finishes. He's completed 98.2 percent of all laps in the Dover races he's competed in and led 28.6 percent of all possible laps raced.
Favorites to beat the No. 48
Johnson has shown no signs of slowing down, but here are five contenders and five dark horses that have the opportunity to stop his 10th trip to Victory Lane:
Jeff Gordon — Gordon, the most recent winner at Dover, picked up his fifth career victory at the Monster last September. He has a series-high 44 starts at DIS with four poles, 18 top fives, 25 top 10's and has been running at the finish in 39 of those races. Although his career average finish is 11.4, over his last five starts, the four-time Sprint Cup Champion's average result is fifth. Other than Johnson, Gordon has accumulated the most points over the last seven races.
Brad Keselowski — The only driver to stop Chevy's Dover dominance in the last three season was Keselowski — albeit in a Dodge. Still, Keselowski has four top-five finishes in his last five starts at DIS and an average qualifying effort of 5.8. He earned his first pole at the one-mile track in this race and finished second in both Cup events.
Joey Logano — Logano hasn't finished worst than eighth in the Generation 6 car at Dover since its debut in 2012. Logano is probably more famous for flipping his car at Dover (2009) than his subsequent performances, but he's finished all but nine laps in his 10 starts since.In 12 starts, Logano has three top fives and eight top 10 finishes. He was also one of four drivers to participate in the Goodyear tire test at Dover on May 11-12.
Martin Truex Jr. — Truex has been either hit or miss at his hometown track during his Cup career. However, the Mayetta, N.J. native scored his first career Sprint Cup win in his third start at the Monster Mile. While the victory is Truex' only top five at Dover,  he has eight top 10s in 18 starts including a sixth and seventh-place finish last year in his first season in the No. 78 Furniture Row Chevy.
Matt Kenseth — Kenseth had two wins at the Monster Mile prior to joining Joe Gibbs Racing. With the exception of his first trip to Dover in the No. 20 Toyota where his engine failed, Kenseth rallied back with two top five and three top-10 finishes in as many starts. He's led 84 laps in the last four starts with JGR.
Dark Horses
Clint Bowyer — Bowyer has amassed the second-most points over the last eight races with a string of top 10 finishes at Dover. In 18 starts at the Monster Mile, Bowyer has two top five and 11 top-10 finishes. His career-best result of fourth was earned in this race last year.
Kyle Busch — Busch has two wins, nine top fives and 13 top-10 finishes in 20.  He has eight top 10 finishes in his last 10 Dover starts and has led 563 laps in his last five starts.
Dale Earnhardt Jr. — Earnhardt has one win (2001), one pole (2013) and a remarkable completion rate of 99.2 percent of all laps raced. In 30 Dover starts, Earnhardt has led 448 laps.
Greg Biffle — Coming off of his best finish (second) of the season at Charlotte, Biffle is looking to build on that momentum and Dover is the perfect place to continue. Biffle has two wins, six top fives and 11 top 10 finishes in 25 Dover starts and he's been running at the finish of 24 of those races.
Kyle Larson — NASCAR's sporty sophomore boasts an average qualifying effort of sixth at Dover — the best on the Cup tour. He has completed every lap in his first two starts  and boasts an average finish of 8.5.