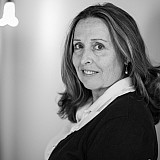 There have been seven different winners in the first seven races of the NASCAR Sprint Cup season, but who is the best bet to make it eight at Darlington Raceway?
FLORENCE, S.C. – Will there be an eighth different Sprint Cup winner at Darlington Raceway on Saturday?
The chances are certainly good. Of the seven winning drivers in 2014, only Kyle Busch has tamed the 1.5-mile egg-shaped track. However, the four competitors with the best average finish at Darlington are still searching for Victory Lane. Ditto last year's winner Matt Kenseth or two-time victor Greg Biffle.
So which driver has the best shot of making it an elite eight or perhaps a possible breakthrough win? Here's six to consider in the Bojangles' Southern 500:
1) Jeff Gordon – Yes, the four-time champ is back in the points lead for the first time since the 2009 Coca-Cola 600 – 174 races ago. Still, with NASCAR's new Chase format the weekly focus has now shifted from who is atop the point standings to who has joined that select fraternity of victors. Yes, it's been seven years since Gordon has won at Darlington he leads all current drivers with seven wins at the track and the best average starting spot – 6.8. Gordon has maintained an average finish of 11.5 at the Track to Tough to Tame since his debut in 1993. He's led a series high 1736 – more than twice that of his next closest competitor. Perhaps what's even more impressive is the 43-year-old has 19 top-five's in 33 starts including eight in his last 10 races.
2) Jimmie Johnson – As champions go, Mr. Six-Pack has enjoyed an equally remarkable run at Darlington. Johnson's average finish of 8.8 is the second best on the tour – although he's competed in less than half of the races at the 1.5-mile track as his veteran Hendrick Motorsports teammate. Regardless, the numbers don't lie. In 15 starts, Johnson has three wins, eight top-five's and 11 top 10 finishes.
Denny Hamlin, Joe Gibbs Racing Toyota
3) Denny Hamlin – Hamlin holds the best average finish at Darlington – 5.4. In eight starts, the Joe Gibbs racer has one win, four top-five's and seven top 10 finishes. Not only has Hamlin completed every laps of competition since his first start on the Lady in Black in 2006, he's finished twice three times including his last two starts. Last year's runner up finish was particularly poignant since it was Hamlin's first full-time attempt at racing after being sidelined by his back injury at California.
4) Matt Kenseth – Last year's defending race winner is ready to return to his winning ways. Eight races into 2013, Kenseth had posted his second win. So why not start with back-to-back victories at Darlington? Yes, easier said than done. It's been eight years since Kenseth's former Roush Fenway Racing teammate Greg Biffle pulled off the feat by winning the 2005 and the 2006 Southern 500s. However, who thought it would take a driver as talented as Kenseth 20 attempts before his first Darlington win? Considering the level of success of Kenseth's JGR teammates at Darlington, it would not be surprising to see Kenseth, Hamlin or Kyle Busch in Victory Lane on Saturday night.
5) Greg Biffle – Speaking of the Biff, there was a time when the No. 16 Ford was a safe bet at Darlington. He's led the second most laps (713) among active drivers at the Lady in Black and boasts the fourth best average start of 9.5, bolstered by two poles. Although Johnson won his Darlington races in the same season (2004), Biffle's victories were one year apart -- an admirable accomplishment considering the changing conditions of the track.
6) Martin Truex Jr. – If you're looking for a darkhorse, consider Truex a long-shot. In eight starts, he has one top-five finish and three top 10s. However, Truex has finished on the lead lap in all eight races plus Furniture Row Racing's breakthrough victory came at Darlington with Regan Smith in 2011.