Subscribe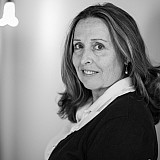 Tire management will be key at Martinsville Speedway.
MARTINSVILLE, Va. -- When Sprint Cup drivers take the green flag on Sunday it will take more than smooth pit stops and a fast car to make it to the finish.
Tire management will come into play particularly during long runs early in the race. Granted, cautions usually multiply along with the laps but in the early stages drivers will have to take care of their tires to remain on the lead lap.
After Cup teams struggled with the tire combination in the spring, Goodyear elected to return to Martinsville with a different right side tire for the Goody's 500.
Teams used the same left-side tire (D-4588) in March and have raced the same right side tire (D-4468) in the past on the 0.526-mile track. The last time the Sprint Cup Series raced at Martinsville the right side tires did not rubber up the track so Goodyear elected to change the compound.
But drivers still experienced problems with left rear tires during practice on Friday and Saturday. Track times fell off after 15 laps for some cars.  And in turns one and two, rubber was not adhering to the track.
Chase contender Jeff Gordon, who has eight wins at Martinsville and an average finish of seventh, believes that will play into his favor on Sunday. When it comes to changes, Hendrick Motorsports is generally quick to adapt to new challenges.
Sometimes all it takes is just changing a tire that can throw your set-up that's worked so well.

Jeff Gordon 
"The spring was a strange race because Goodyear changed the tire," said Gordon, who starts 13th. "And that tire I know, for me, was very far off. We really struggled with that tire. We were wearing left rear tires out. The track wasn't laying rubber down. And it was a very odd race for us.  
"That's why we decided to test here. And then they went and switched the tire back to more of a 2012 tire, but similar to what we had here at the end of last year. And it really brought my car back to life to what we had that worked so well. So, that's sometimes all it takes is just changing a tire that can throw your set-up that's worked so well and throw it off and bring others into the mix."
Still, it would be hard to discount the drivers that have been solid here in the past, particularly those with patience who can manage tires. Cup teams have 11 set of tires for the Goody's 500 but drivers forced into the top lane of the track on restarts and during the race will have degradation sooner.
For Denny Hamlin, the ability to manage tires has led to his four wins in the last 12 starts. Hamlin, who starts fifth on Sunday, believes "tire life here is probably more important than it's ever been."
Tire life here is probably more important than it's ever been.

Denny Hamlin
"These cars, now that they are slammed on the ground you don't have as much weight transfer so it's harder to keep the tires on it," Hamlin said. "I think that really every time we come here there is some sort of rule change that makes you change your setup and you keep having to keep up with that. 
 "We missed it here in the spring trying a different kind of setup and really didn't get any practice to back it up.  Hopefully this time around it looks like we have good weather, so I'm looking forward to going through the list and figuring out what we need to race well."