Subscribe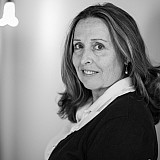 If any of the drivers in the Sprint Cup Series wonder where the imaginary line is that shouldn't be crossed, they haven't asked the sanctioning body for direction.
NASCAR Chairman Brian France said on Friday that zero drivers have approached Sprint Cup Series director Richard Buck to define that line.
My expectation is that nobody would wreck anybody. My expectation is nobody would ever block either — but they do. It doesn't take any talent to block

Brian France
While Joey Logano knocking Matt Kenseth out of the lead for the win at Kansas Speedway was quintessential racing. Kenseth's action of retaliating by pile-driving Logano into the wall will always draw a foul.
"Zero drivers have asked us for a clarification of a so-called line," France told Motorsport.com. "The reason they don't ask is because they know. They know that circumstances late in the race — blocking, although I'm not a fan of blocking — that's part of racing. Blocking, contact, the short end of some of those exchanges that happen, are all part of it and do not look to NASCAR to deal with that, they are part of racing.
Where is the line?
"So the line is, is that if you intentionally, beyond part of racing and there's contact and who came up, who came down, who was more aggressive than somebody else and so on, if somebody is just intentionally bonzai-ing into some situation with the sole, you know, purpose of taking somebody out, we'll deal with that. We dealt with that in Martinsville, as a matter of fact. We'll deal with that at all times".
Contact late in the race, that's just part of it and we got to have an understanding of that and not be so surprised when that happens in a NASCAR race. That has happened in our entire history.

Brian France
France used Brad Keselowski's move on Jeff Gordon in the 2014 Chase at Texas as a no-call, no-foul situation — even though contact between the two drivers inevitably resulted in the No. 24 Chevy missing the Champion Round. However, if the racing is overly aggressive NASCAR will step in.
"We're not going to react to anything that's part of the traditional part of hard, aggressive racing," France said. "This is, there is going to be contact. I always expect that. I don't expect people to turn people around. That's not what we mean when we say contact. But sometimes it happens. Sometimes somebody comes down and blocks and they assume that there's going to be a nice person that's just going to go, oh, okay, and sometimes there's not.
"And then when there's not they may go around themselves. That can happen. Lots of things can happen when there's really hard racing and contact going on and NASCAR will officiate the way we have always done that. That's why there's been zero, I want to say that, zero drivers walk in and say, can you ask, can we talk about where the line is. They know exactly where the line is."
Dealing with Logano vs. Kenseth
While France didn't believe it was necessary to mediate a detente between the Nos. 20 and 22 teams before the situation got out of hand at Martinsville, the Chairman did elect to follow up with a sit down at Joe Gibbs Racing with the 2003 Cup champion and his owner. France feels the competition understands his racing philosophy this weekend and moving forward.
"We're coming down here to a championship weekend and I wanted to make sure that that matter was behind us with Matt, with Joe Gibbs — and I'm assured that it is," France said. "We had a good conversation about what had happened, what the thinking was and Matt actions.
"Those kind of conversations happen with us more frequently than not, so that's not a surprising thing. But I felt good coming out of those meetings."
What is expected
With the air cleared, France feels the teams have a good understanding what is expected of them in Sunday's Ford EcoBoost 400. In a perfect world, France will get his Game 7 moment in the season finale.
"My expectation is that nobody would wreck anybody," France said. "My expectation is nobody would ever block either — but they do. It doesn't take any talent to block. But it takes, you are risking to block. So we won't know until it happens who was blocking, who came down hoping somebody would not, you know, would be a Good Samaritan and pull their foot off the throttle. That can happen. Gentleman drivers exist. I don't see one in those four guys remaining. 
"And if there's contact and they're going for position, and by the way, it's not always that somebody just turns somebody around. A lot of times ‑‑ there's some really good gentlemen drivers that have had a lot of success. And they don't want to have any contact. You know why? Because they don't want to be on the other end of it. 
"So I don't know what will happen. But contact late in the race, that's just part of it and we got to have an understanding of that and not be so surprised when that happens in a NASCAR race. That has happened in our entire history. When Kansas happened, we were very disappointed for Matt, because he got the, obviously, the real short end of that exchange, but as a NASCAR racing incident, that happens all the time."