Get alerts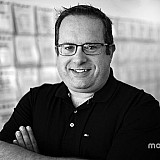 Hendrick Motorsports has seen a notable drop in race results as of late.
Almost as surprising as who won Sunday's Brickyard 400 at Indianapolis Motor Speedway was who was not in contention for the victory: Not a single driver from Hendrick Motorsports.
The fact a Chevrolet driver wasn't in the picture was big in itself – the manufacturer had won the event the past 12 seasons prior to Kyle Busch's win.
A rough Brickyard 400
Not only were Hendrick drivers not in contention, none finished in the Top 10 of the race and none led a single lap.
Six-time Sprint Cup Series champion Jimmie Johnson turned in the best performance of the five HMS teams on Sunday. He was 15th.
Xfinity Series reigning champion Chase Elliott – running one of a handful of Cup races this season in preparation for a fulltime move to the series in 2016 – was 18th.
Dale Earnhardt Jr., who experienced problems on pit road throughout the race, was 22nd, Kasey Kahne was 24th and five-time Brickyard 400 winner Jeff Gordon was involved in a wreck early in the race and ended up 42nd.
Sunday's race marked the first time since last fall's race at Talladega (Ala.) Superspeedway that HMS failed to have any driver finish in the Top 10.
Indianapolis may not be an anomaly
Sunday's results could be considered an anomaly if it weren't for the fact the organization has struggled to run up front the past three weeks.
Following Earnhardt's win at Daytona on July 5, Hendrick's four main Cup series drivers have led a grand total of two laps in the last three races.
The only driver out front during that span was Gordon at New Hampshire on July 19.
No Hendrick driver finished better than fifth at New Hampshire (Earnhardt) and none better than seventh at Kentucky (Gordon).
Not a horsepower problem
Three races isn't exactly a large sample size, particularly when dealing with race finishes, which can be affected by many outside influences.
What does seem to be a troubling sign is the lack of laps led by Hendrick drivers. It would not seem to be a horsepower problem, as Kevin Harvick at Stewart-Hass Racing – which utilizes HMS engines – has led 134 laps in just the past two races.
This Sunday's Windows 10 400 at Pocono Raceway may not offer any instant remedy. In the June race, the four Hendrick drivers led a total of three laps with Johnson the top finisher at third.
Problem or not, the absence of HMS drivers leading the way of late is strikingly noteworthy.