Get alerts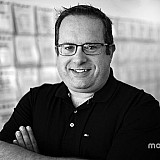 Four out of the top five starters in Sunday's race all encountered issues that precluded them from taking part in the battle for the win.
Remember the top-five starters of Sunday's Cheez-It 355 at Watkins Glen (N.Y.) International?
If you were watching the end of the race, you'd be hard-pressed to find any of them.
Four of the five – A.J. Allmendinger, Martin Truex Jr., Tony Stewart and Jeff Gordon – all experienced problems in the race and finished 24th or worse.
At the end of the day the results won't show it, but I think I feel like we are starting to gain some momentum. 

Tony Stewart being optimistic after last-place finish
Kevin Harvick started fourth and finished third, but even he ran out of gas in the final turn of the last lap while leading the race and needed assistance to make it back around the track on the cool-down lap.
Gordon's final race at The Glen is far from memorable
Problems started early for Gordon – the all-time leader in NASCAR Sprint Cup Series road course wins – who was making his final road course start of his career. This is Gordon's final season as a fulltime driver.
Gordon was forced to pit road early in the race with a broken brake line – repairs that sent him four laps down and out of contention for the win.
"Well it's disappointing, but I mean right now I just feel like we can't afford to have these kinds of finishes if we are going to make the Chase," Gordon said. "Just when you think you get something that is going to go your way and something like this happens."
Gordon is now 12th in the series standings but 14th in the Chase standings when all winners are included. The top 16 drivers in wins (and then points) are locked in the Chase after race No. 26.
Stewart robbed of strong run
Stewart was off to another strong weekend, as he qualified third – his third consecutive weekend qualifying in the top-five.
While Stewart had a strong car, midway through the race his No. 14 Chevrolet came to a stop on the track after he broke a rear-end gear seal, which dumped oil out of his car.
His team made repairs in the garage but by the time the car was ready to return to the track, there were no positions for Stewart to regain.
"We were weak in some spots. Through Turn 10 everybody was beating me between Turn 10 and 11," Stewart said. "We definitely struggled there, but I think there were parts of the race track that we made better from Friday."
Sunday's race was Stewart's first at the Glen since 2012. He missed the 2013 race with a leg injury and missed last season's race after his involvement in a dirt track racing accident in upstate New York that left another driver dead.
No. 14 gaining ground
Although he hoped for a strong finish, Stewart said he was still pleased with the effort over the weekend and intended to look at "the big picture."
"The way our season has been, we've picked up. Indy we picked up, Pocono we picked up, we picked up here in qualifying at all three places for sure," he said. "At the end of the day the results won't show it, but I think I feel like we are starting to gain some momentum. 
"It won't show it at the end of the day on the results, but I feel good about our weekend."
A missed opportunity
Allmendinger, who won the pole, led the first 21 laps but eventually stopped on the track when his No. 47 Chevrolet lost power. After a battery change, he finished 24th.
"We just kind of missed it today. The track was definitely tricky. We fought finding rear grip," he said. "We couldn't ever really get the grip in the rear that I was looking for."
Truex, who has won on a road course previously, qualified second but went off course late in the race. He ended up finishing 25th.