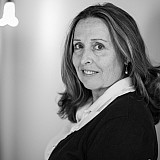 Competitors speak out, bleeders could be a solution.
MARTINSVILLE, Va. - The major buzz throughout the NASCAR Sprint Cup garage on Friday involved persistent rumors of tire tampering, and the sanctioning body addressed the issue in a morning meeting with crew chiefs at Martinsville Speedway.
NASCAR had previously reacted to the suspicions by conducting "audits" of tires from selected teams after the previous two races, at Phoenix and Fontana, Calif. The conventional wisdom in the garage is that certain teams have found a way to "bleed" air pressure from their tires by drilling small holes in the sidewalls, creating an advantage by maintaining consistent lower tire pressure throughout a run.
In an effort to maintain parity, NASCAR warned the teams again that altering tires could draw a P5 under its deterrence system which could draw a 50-point penalty, a fine between $75,000 and $125,000 and a six-race suspension.
Denny Hamlin did not mince words when discussing the situation. He believes it's happened and said the crew chiefs were warned last year to stop the process. Hamlin, who rolls off 15th on Sunday, believes if NASCAR catches a team altering the tires "you should be gone forever".
"That's a major, major thing and this isn't like the old rodeo days of being able to go out there and run a big motor or soak the tires – this is a professional sport and people alter tires -- that's a big, big deal," Hamlin said. "Definitely no room for it in the sport, that's for sure. Hope they clamp down on that if they do find it and if they find it multiple times with somebody, they should have a permanent vacation somewhere."
Where there's smoke...
Hamlin has heard the rumors "for years and years" but adds the accusation have grown louder.
"People can only say something about you so much before it's actually reality and it's reality," Hamlin said. "Things like this doesn't keep getting brought up and said if it's not actually happening. I'm not real close to it because we haven't had our tires confiscated or anything like that – wish we were running well enough for that to happen, but we haven't. I think that it's going to be a tough thing, from what I understand for them to figure out whether it's a natural leak or a drill-induced leak.
"They'll figure out a way and whether it be somebody else looking at the tires to try to figure it out, they'll find it and when they do the person – when they feel NASCAR getting hot on them they're going to stop doing it. That's maybe when you see some performance differences, you never know. We don't know what kind of performance difference it can do because we haven't done it."
Hendrick Motorsports crew chiefs Chad Knaus and Alan Gustafson claim innocence as well. As of this year, HMS has not been a target of the audit. NASCAR has taken tires from the Nos. 2, 4, 22, 27, 31 and 41 teams. Some of the tires were sent to an independent lab earlier this week for further inspection. NASCAR is still awaiting the results.
The ever coy Knaus claims he wasn't certain if there were any truth to the rumors.
I don't have a lot of friends in the garage.

Chad Knaus
"I'm busy on Sunday and I don't have a lot of friends in the garage," Knaus said. "So, I don't talk too much.  I don't talk to anybody else either so it's okay.  My friends are outside of racing.  So, I don't know what is going on.  I really don't."
But the six-time champ added he sent Sprint Cup managing director Richard Buck a text asking, "'hey man could we poke holes in our tires is that okay?'  He sent me a text back and said 'absolutely not'.  So that is all I know."
His fellow Hendrick Motorsports crew Gustafson, who oversees the No. 24 Chevrolet, didn't want to speculate on how the tires were being doctored. Gustafson, however, said there was "a lot of smoke" surrounding teams modifying tires to gain an advantage.
"There is a lot of talk, there is a lot of dialogue and there are a lot of rumors in the garage," Gustafson said. "Yeah, I think it is obvious that some people think something is going on and is NASCAR reacting to that?  Or do they feel uncomfortable with what is going on?  I don't know that answer.  But I do think that it is something that is on the forefront of a lot of people minds."
Back to the drawing board
Again, bleeders are commonly used in short track to achieve a similar result in shor track racing. When Motorsport.com asked Gustafson whether bleeders would be a viable solution for NASCAR, he replied it "would do the exact same thing".
"Probably do a better job than what is proposed that some people are doing," Gustafson said. "So yeah, I do think that is something that NASCAR could look at and it is something that really it could potentially help the durability of the tire also because you would start higher on pressure and lower on pressure and kind of stay within that optimum operating condition of that tire. 
"Yes, I think it is a valid point and it is something that they can look at for sure to see if it would improve our sport, not only for tire durability, but for fairness of competition.  I think that is the thing that is going to be tough for NASCAR is that if this is going on as rumored it is a very difficult thing to police.  The way to police it may be to just allow it through a more conventional tool like a bleeder."
The bottom line for Gustafson, as well as other teams and NASCAR, is ensuring that everyone is playing by the rules.
"Obviously NASCAR is trying to make sure that we are all on level playing field and if anybody is violating that they will pay the price, which they reminded us this morning is very stiff," Gustafson said. "That is all I know.  Anything beyond that is speculation besides the fact it is a hot topic."