Get alerts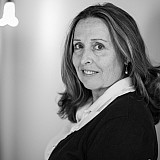 Keselowski's lack of patience triggers multiple wrecks and draws the ire of his competitors at Talladega
Brad Keselowski's actions at Talladega Superspeedway baffled many of his fellow competitors on Sunday.
Keselowski flirted with danger 14 laps into the Aaron's 499. Just after taking the lead from Danica Patrick, he shot down to the inside lane but only wrecked the No. 2 Ford in the process.
Keselowski then closed the deal 123 circuits later when he lost control of his car coming into Turn 4 and ignited a 14-car pileup.
In both cases, the 2012 Sprint Cup champion couldn't offer a clear explanation for what happened.
"I just spun out in front of the whole field," Keselowski said. "I don't know why, if I just busted my butt on my own or lost a tire, but I feel bad for everyone that got torn up.
Crash for Joey Logano
"We were just racing really hard towards the front half of the field. I was trying to get my lap back and those guys are trying to lead laps. There's obviously a long way to go and I just had to get to the front and try to stay up there to try and get my lap back. I was racing really hard for that, but for some reason the car took off on me and I spun out. I don't know why, but I feel bad that we tore up a bunch of cars."
Keselowski's car initially wiggled then broke loose leaving Trevor Bayne with nowhere to go. Consequently, Bayne, who was running in the top 10, retired to the garage along with polesitter Brian Scott and Tony Stewart – one of four Sprint Cup champions collected in the melee.
Matt Kenseth, who was temporarily sidelined, felt Keselowski's first altercation with Patrick was "a pretty bold move early -- mind-boggling move" particularly since he was six laps off the pace. Certainly, with the No. 2 Ford breaking loose in front of the field in the first wreck, the competition was spared early on. Neither Keselowski nor a third of his competitors were as fortunate the second time.
"I thought he was a bunch of laps down, but maybe he was trying to get back on the lead lap and just spun out in front of all of us and tore up a bunch of good race cars," Kenseth said. "I thought we had a pretty fast car, we just couldn't get going there on restarts. Just trying to get that lane moving and Brad was getting that lane up towards the front and we were trying to get up there and get back to safety and we just didn't make it."
Kenseth was able to return to the track but finished 37th. Jeff Gordon returned to action with 14 laps remaining in the event. However, the four-time champ, who described the Penske racers of "driving over his head" wasn't too happy with Keselowski either.
"I could see where the 2 came from the outside lane and came back down to the inside lane, or middle lane, then wiggled and got turned," said Gordon, who finished 39th "Not exactly sure why he was driving the way he was driving to begin with but obviously he was trying to get his lap back and felt that was the way to do it. It was unfortunate what happened to him early, but more unfortunate what happened too many of us in that incident.
"I knew he was laps down, but he wasn't doing anybody any favors, nor himself."
And Keselowski certainly didn't make any friends or earn the respect of his peers due to his impatience on the track.
"If you're multiple, multiple laps down, if I were multiple laps down at a superspeedway, I'd probably just hang out behind the pack and hope to not be in a wreck," said race winner Denny Hamlin. "That would be the only way I could improve my position by the end of the day is hope that the big pack gets in a wreck and guys are taken out and then I can move up the standings that way.
"You know, there's not really a rule or anything about it. Anyone can do anything they want. But typically if you're racing guys if guys are racing you really hard that are multiple, multiple laps down, you kind of just wonder why. Anybody can do whatever they want to do."
Despite the damage to his car, Keselowski limped to 38th-place finish. The best excuse the driver could offer for his performance was the style of racing at Talladega combined with the changes to the car.
"Every wreck is a byproduct of Talladega," Keselowski said. "That's just the track we're on, but racing hard – everybody wants to lead laps, everybody wants to run up front and certainly I wanted to get my laps back and have a shot to win at the end and the only way I was gonna do that was by being really aggressive at the front half of the field.
"The cars are handling a lot worse than I thought they would and I think everybody is kind of fighting that. Everybody still has the same level of aggression as when the cars handled a little better and sometimes we learn the hard way."