Subscribe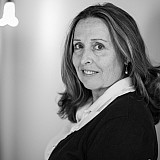 RTA Chairman Rob Kauffman says strength of NASCAR goes beyond team owner's bottom line.
CONCORD, N.C. – Rob Kauffman danced around the possibility of franchising for NASCAR team owners on Tuesday.
The co-owner of Michael Waltrip Racing and elected chairman of the Race Team Alliance said there "wasn't much of an update" as of now.
He insisted the RTA has "a long-term plan", As a team owner, Kauffman "wants to be around for another decade or two or three."
But when it came to the hot topic of franchising, Kauffman had no definitive answer.
"There's a very active and constructive dialog between the NASCAR folks and the teams through the RTA," Kauffman told Motorsport.com. "We're really focusing on active issues that affect the sport. Healthy teams are in the interest of everybody and that's what we're working on.
"The RTA exists, we're working away behind the scenes. I look at it more like we're talking more about the plumbing in the house. It's really in the background, not much to talk about."
Growing together
Kauffman doesn't believe the biggest issue facing team owners is their return on investment. He believes that if the sport grows stronger, a team's bottom line will improve.
"Everything is driven off of fans and popularity and exciting racing," Kauffman said. "If the racing is exciting and popular with the fans, you have growth and interest and excitement. Things kind of build from there. That's what kind of happened over the past number of decades. So I think the focus is how do you grow the sport, how do you grow interest and popularity and the rest will take care of itself."
Kauffman added "the teams - as a group - are ready, willing and able to help with the popularity, to make things exciting" and there's "a real can-do attitutde" to work with NASCAR in the process.
He also contends the RTA is still working on the basic goals it set forth in July – lowering the cost of travel and insurance for race teams. But since the alliance is still in its infancy, it will take time to put those initiatives in place.
"I think you're already seeing some meaningful savings with the teams," Kauffman said. "It's just efficiencies. The change in the testing policy was a big help to the teams in terms of costs. There's still plenty of testing officially through NASCAR and Goodyear, so there's plenty of time to do that. I think it's been very productive so far."
Generation Next
NASCAR Chairman Brian France said during his state of the sport speech on Monday that he hopes the RTA "achieves their state goals". He also added the sanctioning body would like to see "the barrier of entry be lower rather than higher" in NASCAR.
"This is an open sport, and it's open to teams and driver who fit the specifications and can compete at a high level, but it's also an expensive undertaking to go racing at the highest level, and by the way that's as it should be, because there's a lot to come in and compete against for anybody to look at this."
Harry Scott is one of NASCAR's newcomers to the ownership side of the sport. Scott entered NASCAR as a sponsor and quickly expanded his role to the ownership side first in the lower series and eventually to Sprint Cup after purchasing the No. 51 team from James Finch. On Tuesday, HScott Motorsports announced he was adding a second team with Michael Annett – although he has yet to announce a team number or crew chief.
When it comes to franchising, Scott says, he's "not in a position to comment on what the best model is but I think that if there is a model to build value for the team members, that can then be sold or transferred to another owner down the road, that will benefit the owners and the sport as a whole."
A kinder, gentler NASCAR
Kauffman is encouraged by the "good, open dialog" that the RTA shares with NASCAR and the potential "to work on a lot of issues together".
"Most well run businesses have good communication lines and we're working on having really good communication between all the different counter-parties," Kauffman said. "Over the past six months it's been very productive.
"As we have better communication about what's the long-term plan and what's the implications of that plan, everyone can communicate better. It's really about having better clarity of what the direction of things are."
France acknowledged that there are ongoing discussions with team owner – including meetings that are scheduled for this week.
"We're doing what we normally do, which is get input from everybody so that we can make really good decisions," France added. "That's the way it was and that's the way it will be."