Get alerts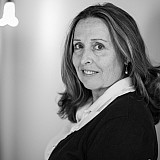 Can Ford keep RPM in the family?
CONCORD, N.C. – Will Richard Petty Motorsports remain in the Ford Racing camp beyond 2014?
According to Jamie Allison, director, Ford Racing, RPM's contract does not expire at the end of this season.
"We don't want to get into the nuances of agreements, but at the end of the day, we have a relationship with RPM that's available to them that goes beyond 2014," Allison said.
Certainly, Richard Petty Motorsports has tested the waters. Since Team Penske joined the Ford camp again in 2013, RPM has dropped to third in the pecking order. Although Aric Almirola has shown promise, he's not at a caliber of the two Penske drivers or Greg Biffle and Carl Edwards, who headline the Roush roster. As for Marcos Ambrose, who is a proven winner on road courses, the Aussie's status remains up in the air beyond this year.
Petty met with Toyota at Richmond last month. However, sources says a Toyota deal would not include the coveted Toyota Racing Development engine deal. There's been talk that RPM would make a nice fit with Richard Childress Racing similar to the alliance that Stewart-Haas Racing enjoys with Hendrick Motorsports. Two former RPM principals Eric Warren and Mark McArdle have already made strong contributions in Welcome.
But is the King's visit to Ford headquarters in Michigan on Wednesday a sign that the tide is turning?
"Obviously, these manufacturer/team contracts are not for public negotiations," Allison said. "We're at a good place with the King. As a matter of fact, he was with us, literally, yesterday in Dearborn (Mich.). We are going through and understanding could be available and what they're interests are.
"At the end of the day, it's a garage that's full off opportunities for people to look at. We are proud of what our offerings are and we're proud of the technology we bring to bear. And we're proud of all the associates that we have including our relationship with Roush-Yates and these strong motors have been really stout this season. There's a lot to bring to the party beyond just continuing to look elsewhere for better opportunities."