Subscribe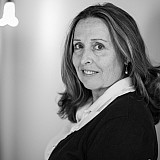 Chairman Rob Kauffman explains NASCAR team owner need to unite
Rob Kauffman was almost giddy.
"Our new little baby is born," said Kauffman, the former private equity banker turned NASCAR team owner, from his home in Connecticut.
 The birth announcement emailed Monday morning offered the fine points.
 Name: Race Team Alliance (RTA)
 Weight: Nine NASCAR owners representing 25 top Sprint Cup teams
 Length: ?
While it's way too early to provide a biography, NASCAR's top ownership have formed a consortium "to help preserve, promote, and grow the sport of stock car racing," according to the release.
Kauffman, who was elected the first chair of RTA and is the majority owner of Michael Waltrip Racing, told Motorsport.com that the purpose of RTA is to collaborate in an open forum "to work on things we can control for the teams themselves."
Two things the owners can't currently control are the sagging sponsorship market and an equitable distribution of the 10 year, $8.2 billion television contract between NASCAR, FOX and NBC that kicks in next year. While teams and tracks receive a portion of the profit, the lion's share remains with the sanctioning body.
Kauffman insists that NASCAR "is just one entity" and restructuring the teams' take from the TV deal was not a catalyst in RTA.
"The focus is much more on the activity of the teams," Kauffman said. "For example, 'how many people work for all the teams?' 'Thousands.' 'How much do the teams spend on travel?' 'Good question.' 'How much do the teams spend a year on parts and equipment?' 'I don't know.'
"So, there are so many basic things we haven't even done yet. Being a business guy that likes cars, when you look at the business aspects of this, you have some super smart people – Roger Penske, Rick Hendrick, Joe Gibbs, Richard Childress – the list goes on to all the people you have on the teams. You have so many smart people and we're really not tapping all the good ideas that are there just the things we can do ourselves. Things, structurally within the sport that are beyond the remit of the organization to the extent that the stakeholders there want to engage, but that's not really our priority.
"Our priority is things we can control. It's as simple as that."
Kaufman will tell you that RTA is not a union but a "collaboration" that will make all the teams stronger over time. He will tell you that RTA is not another CART but mentions that two owners (Penske and Chip Ganassi) from the now defunct open wheel series are part of the alliance. And he will tell you that NASCAR is aware of RTA and their intentions are "transparent".
However, after the RTA release went out, NASCAR countered with the following statement by Brett Jewkes, NASCAR Vice President and Chief Communications Officer:
"We are aware of the alliance concept the team owners have announced, but have very few specifics on its structure or purpose. It is apparently still in development and we're still learning about the details so it would be inappropriate to comment right now.
"NASCAR's mission, as it has always been, is to create a fair playing field where anyone can come and compete. Our job is to support and strengthen all of the teams, large and small, across all of our series and we'll continue to do that. NASCAR is a unique community with hundreds of stakeholders. They all have a voice and always will."
Back in the 1990's the late Dale Earnhardt would hold driver meetings at DEI to discuss a variety of topics concerning the competitors. A select group of racers would also make a pilgrimage to the Bahamas and later Key West with NASCAR for their own private 'state of the sport' summits.
Over the last decade, NASCAR imitated town hall meetings where all of its owners, drivers and team principals would meet at the R&D Center in Concord, N.C. to discuss a variety of topics including cost containment and competition.
Maybe progress wasn't moving swiftly enough for the RTA. Any time RK Motors or HendrickCars.com appears on the side of a race car you can bet the owner is funding that race out of his own pocket.
While franchising is common place in major league sports, historically, when NASCAR owners sell their teams they generally recover pennies on the dollar. Could franchising be at the core of RTA's agenda?
"I don't know specifically what franchising means," Kauffman said. "I've seen how other sports operate but once again I would say with the current structure of the sport that would require some kind of interest and action with the folks at NASCAR to want to change the structure of the sport.
"I don't believe that that's necessarily on the table right now, nor is that something that we want to get in the middle of. We're focused on doing things that the teams themselves can do to the extent that if NASCAR wanted to change the business model of the sport, we would be happy to engage with them in that discussion if they are engaging.
"But that's not something that I believe they're interested in doing, so therefore it's not part of our agenda. So we'll see how things develop, but again, we're interested in what we can do."
Eventually, Kauffman is interested in recruiting the remaining full-time teams in the garage. According to Kauffman, the end game for RTA is to create "stronger teams and stronger teams will make for a better sport over time".
"We'll see how it goes forward," Kauffman said.