Subscribe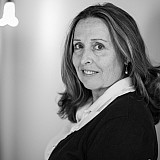 Joe Gibbs Racing driver feels "100 percent" after watching Bristol race from the sidelines last Sunday.
RICHMOND – Denny Hamlin looked no worse for wear at Richmond International Raceway on Friday.
Just five days earlier, Hamlin elected to climb from his car 22 laps into the Food City 500 at Bristol Mtoor Speedway after suffering from neck and back spasms.
By last Tuesday, Hamlin said he probably felt "100 percent" again.
At RIR on Friday, Hamlin led every segment of XFINITY Series qualifying before earning the pole. He topped the second round of Cup time trials before posting the second fastest lap for Saturday's Toyota Owners 400. Later that night, Hamlin won the NXS race.
Hamlin called his ailment "a freak deal. I've never happened before". He added he missed his weekly chiropractic appointment and the spasms "showed up".
Given the format and the points reset and everything – we do have a win – it all did play a factor in obviously getting out, but I would not have been a contender for sure if I chose to continue to run all 500 laps.

Denny Hamlin
"Just had something pop out of place and it affected the muscles in my upper back and kind of went to the back of my head," Hamlin said. "Unfortunately, I just couldn't move my head. I couldn't even look in the mirror, so luckily we had that caution.
"For myself, it was – given the format and the points reset and everything – we do have a win – it all did play a factor in obviously getting out, but I would not have been a contender for sure if I chose to continue to run all 500 laps. It would have been an ugly race.
"So I just thought the better thing to do to make sure – given that I had back problems in the past, I didn't know what it was, so I didn't want to chance anything and make it worse and then not be 100 percent here. I thought it was best to sit it out and be 100 percent when we got to Richmond and here we are."
On his game
Hamlin was a pain in the neck for his competition on Friday night. He dominated the XFINITY Series race leading 248 of 250 laps on the way to his 12th career win – and his third at Richmond.
Still, without NASCAR changing Chase eligibilty, which allow drivers to qualify for the playoffs by winning a race and maintaining a position among the top 30 in the point standings, Hamlin might not have had sufficient time outside of the car to recuperate and come out fighting at Richmond on Friday.
Hamlin believes offering drivers medical exemptions from competition is a step forward for the sport.
"It does change things for sure and it's not anyone taking advantage of the rule – it's people doing the right thing," Hamlin said. "I think that drivers have raced with injuries in the past and toughed it out, but we're running speeds faster than we ever have been and hitting walls faster and harder than we ever have been.
"I didn't want to take a chance on getting in a wreck and I was already in bad shape, so for me knowing I had a win, absolutely, call up somebody else to come in this thing and do a better job than what I can. It's different obviously had we not – we'd already started the race. It's not like – I probably still would have got out even if I didn't have a race win simply because I knew I wasn't going to be very competitive that day, but I think that this rule was set out to protect us from injuries and it's done its job."
Wishful thinking
Kyle Larson missed the Sprint Cup race at Martinsville Speedway after he passed out and was hospitalized for further evaluation. Chase eligibility never appeared to be a concern. Before Brian Vickers was sidelined indefinitely by blood clots, he was hoping a medical waiver would make him playoff eligible as well.
And now there's discussion that NASCAR could offer Kyle Busch a Chase exemption. Busch broke his right leg and left foot in a vicious crash in the NXS season opener at Daytona International Speedway.
On Thursday, NASCAR Chairman Brian France met with The Associated Press Sports Editors and acknowledged that Busch's accident "was on us". He added depending on the time table for Busch's return, the sanctioning body will "more likely than not that we're going to try to figure out how to accommodate him, which is the beauty of our playoff system."
Hamlin wishes the rule had been in place two years ago after he damaged his back in a wreck at Auto Club Speedway. Hamlin missed four races while healing but feels rushed back prematurely at Talladega in an effort to keep the No. 11Fed Ex Toyota in contention for the Chase. That didn't happen.
Last season, however, the rule worked in his favor.
"We missed a race last year at California with an eye injury and won a race and put ourselves in there," Hamlin said of his Talladega Superspeedway win five races later. "So that's what this thing is all about.
"I think that just like any other sport, they're paying more attention to concussions and injuries and all that stuff. It's better to be safe than sorry because we're seeing now that past injuries are starting to rear its head in some of these people physically."