Get alerts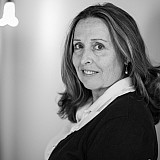 Fractured racing surface red-flags Cup race at Dover International Speedway
The Monster Mile lived up to its name on Sunday – at least where Jamie McMurray was concerned.
After Ryan Newman knocked a chunk of concrete out of the middle of the track in Turn 2 at Dover International Speedway, McMurray ran over the mass which destroyed the front splitter of his car on Lap 158 then catapulted into the crossover, cracking the glass on the bridge the process.
"When I came off of the corner, it just felt like I hit something, obviously, heavy," McMurray said. "Initially, I thought I'd blown a tire out. When I hit it, it actually pushed the car to the right and I got into the fence a little bit. And as I slowed down, I couldn't figure out first off, why I didn't hit the fence harder, and then what happened.
"I didn't see anything. It just hit the front end and ripped the splitter off and it pushed the car to the right."
McMurray came to the pits for repairs as NASCAR red-flagged the event for 22 minutes to repair the pothole.
"It killed the front-end," said McMurray, who dropped to 24th after the accident. "That pan that is underneath there is critical. We worked really hard to make that just right and the pan underneath I think is really torn up.
"It definitely took a lot of front downforce off the car, but our guys did a really good job recovering here putting all the stuff on and we salvaged what we could today."
McMurray recovered to finish 13th. Jimmie Johnson, who won the Fed Ex 400, said he noticed the blemish on his way to the drivers' meeting.
Race winner Jimmie Johnson, Hendrick Motorsports Chevrolet
"I could just see the corner of one of those slabs, the way the squares are rectangles are poured on the track I could see something from afar that just looked like the edge was broken, like the corner was broken on it," Johnson said. "I didn't think much of it.
"I mean, there's countless track vehicles driving around the racetrack, and actually right over the top of it looking at it, and everybody else I just didn't think much of it. I saw it from afar and just chalked it up to maybe a bad angle looking at something, because I didn't drive over the top of it, I saw it from 40, 50 yards away. And when I came back around and saw that was the spot, I'm like, no way, that's what I saw from afar earlier."
When the race concluded, NASCAR vice president of competition Robin Pemberton said his staff had toured the track – as they do "after every race and in the morning" but "didn't see anything wrong with it".
After McMurray's incident however, Pemberton described the "six or eight inches by maybe 10 inch" pothole as "pretty substantial". He added the sanctioning body takes precautions for incidents such as what happened on Sunday.
"We have equipment and we have product at every facility," Pemberton said. "Facilities keep it on hand. We do bring extras in case there is a need for it, but it is an epoxy type filler that we use, and it's basically the same filler that's used any time we make a repair at the track, whether it be asphalt or concrete."
Dale Earnhardt Jr. feels that "concrete has been losing the battle (as the) preferred surface" on race tracks for the last six decades.
Dale Earnhardt Jr., Hendrick Motorsports Chevrolet
"I don't think they are going to start paving them all with concrete anytime soon," said Earnhardt, who finished ninth. "It is okay and I think they got their money out of what they put down here. I would be a little nervous because there are so many joints and joists in this place it's a lottery on which one is going to come up next.
"If they repave it, I hope they put asphalt down and we would give the fans a hell of a show around here."
After McMurray's accident, Hendrick Motorsports sent a scout to Turn 2 to assess the repair and to insure the safety of the team's cars for the remainder of the race.
"At the level I was at I couldn't see if there was a hole there or not," Earnhardt added. "We got a guy looking at it the whole time and he was like 'alright it's staying together, it's looking good.' If it was going to come apart we would have been able to get notified and move up a lane and run through there until – we weren't going to be the first person to find out when that thing came apart. That was a good deal on my team to do that extra leg work to make sure we were clear.
"They did a great job patching it up. I was real happy and it looked like it stayed together so good job on NASCAR's part."