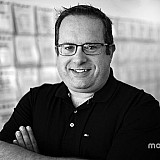 One year after the tragic accident, Kevin Ward Jr.'s family has taken legal action against Tony Stewart.
The family of sprint car driver Kevin Ward Jr. filed a wrongful death lawsuit against NASCAR Sprint Cup Series driver Tony Stewart on Friday – on the anniversary weekend of the accident which claimed Ward's life.
The lawsuit was filed Friday afternoon in the Fifth Judicial District for the Supreme Court of New York in Lowville, N.Y. A copy of the suit was provided to Motorsport.com by the Ward family's attorneys, The Lanier Law Firm.
Kevin Ward would be alive today if not for the reckless and dangerous actions of Tony Stewart

Ward family attorney, Mark Lanier
A sprint car driven by Stewart struck and killed Ward on Aug. 9 of last year at a dirt track in Canandaigua, N.Y., as Ward was walking on the track while the race was under caution. A New York grand jury declined to indict Stewart on any charges related to the incident.
Ward family statement
"Our son was truly the light of our lives and we miss him terribly every day," the Ward family said in a statement. "Our hope is that this lawsuit will hold Tony Stewart responsible for killing our son and show him there are real consequences when someone recklessly takes another person's life."
The lawsuit includes claims that Stewart wrongfully caused Kevin Ward's death by acting with wanton, reckless and malicious intent and negligence.
The suit says Stewart also caused Ward to experience extreme terror, pain and suffering. A jury trial has been requested.
"Kevin Ward would be alive today if not for the reckless and dangerous actions of Tony Stewart, who eventually will have to answer for what he did," said the family's attorney, Mark Lanier.
"The past year has been extremely difficult for Kevin's mother and father, and they're still trying to cope with their unimaginable loss."
Stewart and his representatives declined comment Friday at Watkins Glen (N.Y.) International.