Get alerts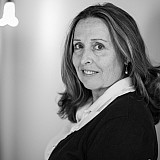 A win at Homestead-Miami Speedway could salvage Jimmie Johnson's uncharacteristically inconsistent season.
PHOENIX – For Jimmie Johnson, his 13th season proved to be unlucky indeed.
Not only was the No. 48 knocked out of the Chase for the Sprint Cup after the Contender's Round, but after six titles, Johnson's streak of finishing sixth or better in points will end this year.
Johnson, who is currently 13th in the point standings, cannot advance past eighth in the final standings and likely will end up outside the top 10. He's currently 32 points behind his Hendrick Motorsports teammate Dale Earnhardt Jr., who is 10th.
Phoenix disappoints
Johnson was on a high after winning at Texas Motor Speedway one week earlier. But even though he won four races this season, Johnson also endured four DNFs – including on Sunday at Phoenix International Raceway. The brakes failed on the No. 48 Chevy careened into the Turn 1 wall to ignite ninth caution and end his day.
 It was just bad day that kept getting worse.

Jimmie Johnson
"The root of our biggest problem was the fact that the alternator quit working and we had to keep changing batteries on pit road each caution," Johnson said. "Then when I would go back out on the race track I would need to run with my fans off.  I didn't have my brake fans on and was racing hard to try to get a decent finish and evidently just got things too hot and the brakes failed.  I felt a rotor explode on the front straightaway. 
"Luckily it did it there so I had time to throw it in third gear, slow it down some, stay wide into turn one and try not to have a bad angle of the impact of the wall because I was going to hit for sure.  So, it was just bad day that kept getting worse."
After an absolutely miserable outing, Johnson joked that he hoped to return home safely. He found solace in having a solid test at Homestead-Miami Speedway and expects to be competitive this weekend. However, even if the No. 48 Lowe's Chevy wins the race on Sunday, Earnhardt, Kyle Busch and Carl Edwards would have to have misfortune for Johnson to join the top 10.
Numbers game
Overall, it has not been a Johnson-like season. His 11 top fives are the fewest Johnson has amassed since his rookie year (six). His 19 top 10 finishes are the fewest in his career. And his average finish of 15.5 is two positions worse than 2002 when he ended his freshman year with a solid 13.5.
With the championship not on the line, Johnson doesn't have the weight of the title on him entering Homestead as in years past. Without that type of pressure it might be time to seize another first – a win on the 1.5 mile track. Even though the spotlight won't be on Victory Lane, that won't matter to Johnson.
This year, the way the champion is going to be crowned it's going to put more attention on the championship I believe than in years past. 

Jimmie Johnson
"Well I've been on the side where I got all the attention, that doesn't suck, that is a lot of fun." Johnson said. "I've never been in that other position so I don't know how anticlimactic it really is.  This year though the way the champion is going to be crowned it's going to put more attention on the championship I believe than in years past.  The drama, the headlines will all follow that. 
"But if I am fortunate enough to win, it's been a track I've always wanted to win at and to close the year out with a win I think the team and the individuals involved will have such pride that you won't really notice the outside."
The consolation
And if Johnson wins, what he won't miss is the post-race celebration.
"Oh yeah, I'm still going to party," Johnson said. "There will be a big party.  Actually, it would probably be more fun because NASCAR doesn't own you at 7:00 a.m. and you have to surface.  You can play your evening much different on Sunday night if you just win the race and not the championship.
" I've gone all night with no sleep.  You guys have seen me on Monday, it isn't pretty, but sometimes it's what a champion has to do."