Get alerts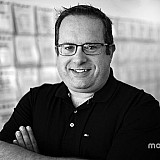 Dale Earnhardt Jr. has won the Most Popular Driver award every year since 2003.
Voting for the annual National Motorsports Press Association's Most Popular Driver award will open on Sunday on NASCAR.com. It is the only major NASCAR award determined solely by fan vote.
Voting will open at 12:01 a.m. ET Sunday and continue through 11:59 p.m. ET Nov. 22. Fans can vote HERE and votes will also be received through NASCAR's mobile app.
Dale Earnhardt Jr. has won the award the past 12 seasons. Since the award's inception in 1953, 19 drivers have won the award. NASCAR Hall of Famer Bill Elliott has won the award more than any other (16 times).
Voting is limited to one vote per person per email address per day. Eligible drivers for the award are those who have declared to compete for the 2015 Sprint Cup Series championship.
"The Most Popular Driver Award is one of the NMPA's most significant awards, and I'm very pleased to partner with Sprint again this year," said NMPA President Brian Nelson. "We expect the 2015 vote to be one of the biggest yet."
The winner of this year's award will be announced during NBC Sports Network broadcast of the Sprint Cup Series Awards on Dec. 4 in Las Vegas.  A $10,000 donation will be made to the winning driver's charity of choice.