Get alerts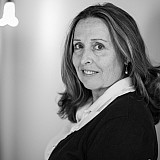 Coming off of his first top-10 finish since the fall Kansas race in 2014, Brian Vickers was "pleased but not satisfied" with his seventh-place run at Martinsville Speedway on Sunday.
Vickers had one of the strongest cars over the course of the weekend. And after posting the fastest lap in first practice, then qualifying the No. 14 Stewart-Haas Racing Chevy third on Friday, Vickers clearly expected more from his performance.
"We had such a good car," Vickers said. "We were so fast. I don't know if the track changed or we had different tire codes. It just wasn't quite as good as practice all weekend. But I'm really proud of the effort by the guys. We had a great car. It was a top 10. 
"We'll take a seventh and move on. The team is getting stronger every week, really. I'm proud of those guys and it's going to be a strong team."
Since he was first sidelined with blood clots in 2010, Vickers has tried to establish some normalcy in his racing career. While the 2003 NASCAR Xfinity Series champ ran the full Sprint Cup schedules in 2011 and 2014, it's been hit or miss for the last six seasons. 
Vickers' opportunity to sub for Tony Stewart in the No. 14 car has been his best chance to win since he raced with Rodney Childers at Michael Waltrip Racing and won at New Hampshire Motor Speedway in 2013. But Vickers posted just four top-five finishes during his final 38 races with MWR. 
With Stewart expected to return in May, Vickers is looking to make the most of the starts he has left with Stewart-Haas Racing. His next race is this weekend at Texas Motor Speedway where he has one pole, one top five and two top-10 finishes in 17 starts. Beyond that, Vickers is keeping his options open.
Just wanting to race
"Yes, I am open to racing everything that has a seat, four wheels and a steering wheel if the opportunity presents itself," Vickers said. "I would absolutely go back to the 24 Hours of Le Mans. I would absolutely go back to the WEC Series. I would be open to racing anything. I love racing. I love being in the NASCAR Sprint Cup Series. I think it's one of the greatest forms of racing in the world. It's fun for the drivers. Some say, 'Yeah, but your cars don't have wings,' and I'm like yes, they don't, but they pass more and they race side-by-side and we get to bump each other. It's a fantastic form of racing, but there is also a lot of merit to the other stuff. 
"I've had the opportunity to drive a lot of different cars in different series and they are all amazing. It's funny; everyone in the racing community agrees that racing is one of the best forms of sports, and entertaining and fun and exciting for the drivers and the fans. Now, they all may debate which series they think is the best, but they all agree that all of them are great. I would second that. I would love to be back in a sports car again and anything else that comes along."
Indy 500 rumors
As for his opportunity to race in the 100th running of Indianapolis 500, Vickers told SiriusXM NASCAR Radio on Tuesday he had no updates on a potential ride. 
"Still working on options," Vickers said. "We're not ruling it out at this point but really nothing to report.
"It's an interesting race. The 100th running of the Indy 500 should be a very special event to be a part of and if the opportunity presents itself, I'm all over it…Indianapolis is certainly one of those (races) which would be a huge box to check off. We'll see where it goes."