Get alerts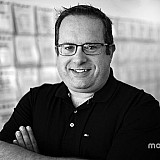 NASCAR confirmed on Thursday that Brian Vickers – who has suffered from a recurring blood clotting problem since 2010 – is medically cleared to compete this season.
Steve O'Donnell, NASCAR's executive vice president and chief racing development officer, declined to speak for Stewart-Haas Racing as to who it will field in Tony Stewart's car at Speedweeks, but stated that Vickers had successfully been cleared to race.
"I can't say anything more than that," O'Donnell said. "The team has not informed us of who their driver will be."
Sources confirmed to Motorsport.com on Tuesday that Vickers would replace Stewart in the Feb. 21 Daytona 500. He will also compete in Saturday's Sprint Unlimited non-points race.
Without revealing the driver, O'Donnell confirmed NASCAR would allow Stewart's No. 14 team to compete in the race with a substitute driver. Stewart qualified for the race and generally eligibility for the race is based on the driver, not the team.
"There was a lot of dialogue. The car was already prepared (for the race) and we felt like, it certainly can be questioned, but we felt like it was a fair decision," O'Donnell said.
SHR executive vice president Brett Frood is scheduled to officially name the team's substitute driver for Speedweeks during a news conference on Friday.
Stewart suffered a burst fracture of his L1 vertebra while racing sand buggies Jan. 31 in the Glamis Sand Dunes in the California desert. The 44-year-old driver underwent "fracture stabilizing" surgery last week and will be out for an undetermined amount of time.
Stewart was set this week to kick-off what is to be his final full season of NASCAR competition.