Get alerts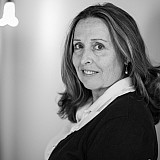 Richard Petty Motorsports team owner Andy Murstein calls the response "overwhelming".
If you missed the offer that Richard Petty Motorsports' team owner Andy Murstein proposed last Friday on SiriusXM NASCAR Radio, too bad.
http://www.motorsport.com/nascar-cup/news/fit-for-a-king-rpm-comes-through-for-the-daytona-500
To recap, as Murstein recounted an earlier story about Petty at Daytona, he was inspired to invite a group of fans to the Great American Race in February. Not only did Murstein offer to cover transportation to Daytona, but the trip will include hot passes, a garage tour and the opportunity to watch the race with the King.
Not surprisingly, Murstein says, "The response has been overwhelming."
In the first day, Murstein had more than 200 replies. Twenty-four hours later more than 500 fans had responded to his offer.
"I've personally read so many heart-warming stories that I'm so proud to be a part of NASCAR Nation," Murstein said by text late Monday. "I've emailed every single person that responded and promised them that if we get both cars in the Chase I will give them two seats to a future race.
"That will be over 1,500 seats and probably cost me over $100,000 but it's well worth it."
Last year, RPM's Aric Almirola qualified for the Chase. The accomplishment marked the first time a RPM driver made it to playoffs. This season, Almirola will be joined on the grid by Sam Hornish Jr., who replaces Marcos Ambrose.
Race fan @LauraSueHenshaw was one of the applicants Murstein replied to over the weekend. On Monday, she tweeted:
Murstein, who initially made the offer to 10 fans, hopes to narrow down the list by January 15th.