Subscribe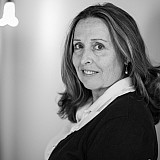 After fainting in an autograph session, Kyle Larson taken to Carolinas Medical Center in Charlotte for further evaluation.
MARTINSVILLE, Va. – As a precautionary measure, Kyle Larson was transferred to Carolina's Medical Center in Charlotte on Saturday for further evaluation after he fainted this afternoon at Martinsville Speedway.
John Olguin, vice president of communications for Chip Ganassi Racing told Motorsport.com, "After evaluating him, doctors at Martinsville Memorial Hospital felt that everything checked out well for Kyle Larson, however, just to be safe, they felt he should also be evaluated by a neurologist."
Martinsville Memorial Hospital did not have a neurologist readily available, so Larson was transported Saturday evening to Charlotte. Olguin added that Larson "feels fine and is awaiting a final evaluation at CMC, which we hope to have the results later this evening."
At this time, Ganassi Racing does not anticipate needing a standby for the No. 42 Target Chevy for Sunday's STP 500. Larson qualified seventh for the race.
Larson, 22, originally passed out Saturday afternoon during an autograph session following Happy Hour. He was originally went to the infield care center and was then taken to Martinsville Memorial Hospital.
Larson is in his second season in the Sprint Cup Series. He has two top 10 finishes this season and is currently 19th in the point standings.