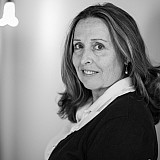 Kurt Busch is sidelined after cutting an oil line.
MARTINSVILLE, Va. -- Kurt Busch's day went up in flames at Martinsville Speedway on Sunday.
Busch was running in the top 10 and had led 21 laps when his car burst into flames on the back stretch on Lap 434.
"We just caught on the fire," Busch radioed to the crew. "The engine won't run it just kind of blew up on us. Watch out for flames Joey if you open the hood."
Busch, who won the race in March, was scored 32nd at the time of the incident. Busch said he smelled oil prior to failure.
Crew chief Daniel Knost, who is spending his last race with Busch, said the motor shut off when the oil line was cut. The team was attmepting to get the car back in the field.