Get alerts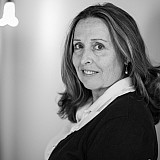 Yes, the Wood Brothers are disappointed they did not receive one of the 36 Sprint Cup charters.
But NASCAR's oldest existing team in the garage understands the reasons why it was excluded from the system. 
It would have been an embarrassment to our family. Our uncles and our dad if we just showed up and took a check

Leonard Wood
And after winning the 2011 Daytona 500 neither Eddie or Len Wood would change a thing. 
"Had we been racing full time from 2008 to now we would have been right in the middle of it because we would have been one of them," team owner Eddie Wood said. "We just happened to be in a different spot. I guess we created our spot because in '08 when the economy was kind of on the downslide and everyone was struggling to find sponsorship we had like three choices. We could have did what we did, which was race part time but when we show up we are competitive and spending enough money to get all the right stuff, the right people and right driver. That actually turned into a Daytona 500 win. The other choice we would have had was to do a start and park or race as best you can and that is not really fair to your sponsors. 
"Ford Motor Company stood by us so long it wouldn't be fair to them. Or we could have quit. Looking back, if you told me I could go back six years and if we wanted to run all the races and you would have a charter, would you swap? No, I probably wouldn't. We wanted to race in a model that fit us at the time. You can't take that away. That was one of the biggest wins in our career, certainly my career. It is all going to work out. We have talked to our sponsors and it is going to be okay." 
Why they chose not to run full-time until now
Since 1953, the Wood Brothers have competed in 1,438 races. Their drivers — including patriarch Glen Wood — have won 98 events. However, many of those seasons the organization raced on a part-time basis, opting to be competitive when the venerable team raced instead of a back marker. 
"It would have been an embarrassment to our family," team owner Len Wood said. "Our uncles and our dad if we just showed up and took a check. We didn't. We tried to perform every time we showed up. It didn't always work out that way, but that is what we tried to do. That is the way I look at it."
Considering that the charters are expected to command in the mid-seven figures, Eddie Wood says the family opted out of acquiring one of the two which were available from Rob Kauffman this season. 
"I didn't think I could outbid Gene Haas and Joe Gibbs, no," he said.
Confident in Blaney's ability to get the job done
With the exception of benefitting from the additional revenue the charter teams receive or being guaranteed a starting position in all 36 Sprint Cup races, the team remains optimistic that driver Ryan Blaney will be able to qualify for events. 
"We haven't been part of Plan 1 or Plan C or the Winners Circle Plan or the Champion Owner Plan or eligible for any season ending bonuses. So, that is not a huge issue to us," Len Wood added. 
"When we went part-time, limited schedule, we had to be more efficient. That is when we looked at everything from motels to tire bills and things like that and where we would race. We raced where we thought we had the best performance. That shouldn't be an issue either."
Wood Brothers opt out of Race Team Alliance
Under the current system, the family would not be eligible for a charter unless one became available for purchase. As a result of the Wood Brothers exclusion, the team has opted out of the Race Team Alliance. Eddie Wood felt WBR put the RTA in "a bad spot" since they knew all of the owners since each of the teams' inception. 
Still, this weekend, NASCAR Hall of Famer Glen Wood will make his 70th trek to Daytona Beach for Speedweeks. According to Eddie Wood, his father's first trip was in 1947 "to watch his hero Curtis Turner race on the sand." Six years later, Glen joined in on the action — and he's been coming ever since.
But this time, Wood, 90, will be fueled by the outpouring support from NASCAR fans that questioned the charter decision. 
"Yeah, it is really overwhelming the amount of response we got on social media and phone calls and emails and things," Eddie Wood said. "All of our fans are supporting us. That really makes you feel good because you never really know what is out there until something triggers those guys to speak up. 
"They have really been supporting us and I just want to thank all of them. It is really amazing."