Get alerts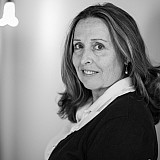 Germain Racing officially announced Ty Dillon will pilot the No. 13 Geico Chevrolet in 2017.
Dillon, 24, replaces Casey Mears, who had raced with the team since August 2010. 
Since 2014, Dillon has 18 starts in NASCAR's top tour. His only top-15 result came at Michigan in 2015. As a relief driver for Tony Stewart at Talladega Superspeedway in May, Dillon wheeled the No. 14 to a sixth-place result. He also led four laps this season piloting the No. 95 for Leavine Family Racing.
"I have been preparing for this next step in my career for several years," Dillon said in the release. "With my experience in the Camping World Truck Series and XFINITY Series, I am ready to drive full-time in the Sprint Cup Series. I want to thank Bob Germain and the entire Germain Racing organization for giving me this opportunity. It will be an honor to represent a brand and sponsor like GEICO which has played such a significant role in the sport for so many years."
Germain Racing entered the Camping World Truck Series in 2004. The company won truck titles with Todd Bodine in 2006 and 2010. Germain also campaigned in the Xfinity Series from 2007 until 2011 for 113 races. In 2009, the Mooresville, N.C.-based team made the move to Cup. It was announced in 2013 that a technical alliance had been formed with Richard Childress Racing for the following season. Childress is Dillon's grandfather. 
"First of all, I want to thank Casey Mears for everything he's done for our race team over the past six years," team owner Bob Germain said. "He's been an integral part of our growth and a great representative for GEICO and our many partners. Bringing Ty onboard is an exciting opportunity for us and we are committed to giving him all the resources he needs to reach his full potential. He's a very talented driver and first class young man. I'm looking forward to working with him, as well as expanding our relationship with RCR."
Dillon's progression
Dillon completed two full seasons in the truck series. He scored three wins and finished a career-high second in the 2103 truck standings. He will continue to compete on the Xfinity tour where he finished fifth in the standings this season. His sole NXS win came at Indianapolis in 2014. He has four poles, 29 top fives and 70 top 10s in 111 starts. 
"Ty has done an exceptional job for us at RCR in every series he has raced in," said RCR Chairman and CEO, Richard Childress. "He has won races at each level and competed for championships every year. Ty is a passionate driver and has shown that he is ready for the highest level of stock car racing. I'm proud of him and I am confident he will succeed. I have a lot of respect for Bob Germain and the organization he has built, and I know he and Ty will be successful together. I also look forward to Ty's continued involvement in RCR's XFINITY Series program."