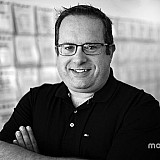 Ty Dillon confirmed Tuesday he has been in discussions with Stewart-Haas Racing about serving as a substitute driver for Tony Stewart this season but said "nothing has been signed."
Dillon's name has come up repeatedly ever since Stewart suffered a back injury on Jan. 31 that forced him to miss the start of what is to be his final season of NASCAR competition.
It would be an honor to drive Tony's car in his last year and hopefully do good for those guys.

Ty Dillon on the potential that he could drive the No. 14
Dillon, who runs fulltime in the Xfinity Series for Richard Childress Racing, already had a ride lined up for this season's Daytona 500. He could get in the No. 14 as soon as the season's second race at Atlanta.
"It would be an honor" to drive Stewart's car
"Unfortunately, it kind of stinks that we even have to talk about this down here. I think everybody, including myself, want to see Tony go out the right way and run every single race," Dillon said Tuesday at Daytona 500 Media Day.
"It would be an honor to drive Tony's car in his last year and hopefully do good for those guys. Nothing has been announced and I haven't signed anything yet. We've been in talks, obviously. Hopefully, we'll have some news sooner or later.
"If the opportunity were to come about, I would be honored to drive the No 14 car and represent Tony in his last year."
Dillon said the stories that have been written putting him in the car already are "premature."
"It's a slow process. There are a lot of different things going on," he said. "Hopefully, we'll have some news later on. Nothing is set in stone and I don't like to say anything until pen hits paper."
Breaking into Cup
Dillon had said last season he hoped to run fulltime in both the Xfinity and Sprint Cup Series this season. Since a full season deal didn't come about in Cup, Dillon said he welcomes the chance to add races to his schedule.
"As many races as I can run – bring them on," he said. "I like to be in as many cars as possible and especially Sprint Cup, which is the highest form of auto racing. That's where I want to be.
"Running fulltime was obviously my goal and it didn't quite work out that way. I'm going to take this opportunities to build my resume."
Dillon, 23, is scheduled to run five races this season in the No. 95 Chevrolet with Circle Sport/Leavine Family Racing, including the 500.
"To be able to represent those guys and the dedication they have put in to be team owners. They have a charter now and to be locked in the race is one thing, but to be able to give them the opportunity to running well – and we have a shot at it.
"If you're in the Daytona 500, you have a shot to win it."