Get alerts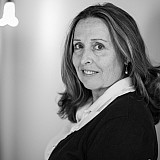 Richard Childress confirms that his grandson in destined for NASCAR's top tour.
Will there be two Dillon brothers be racing in NASCAR's Sprint Cup Series next season?
As motorsport.com reported two weeks ago, Ty Dillon, 23, is expected to drive the No. 33 Chevy for Richard Childress Racing with support from Bass Pro Shops. Bass Pro has sponsored Dillon in four races this season including Saturday's Hisense 300, where he finished seventh behind his brother — and winner Austin Dillon. 
According to his grandfather and team owner, Richard Childress, Ty would likely pull double duty in 2016.
"We're kind of working on it now," Childress told Motorsports.com. "It sort of depends on the sponsorship and all, but we want to get him set up for the XFINITY Series next year, and if we can get him going in the Cup, that's kind of our plan."
Childress currently field three full-time Sprint Cup teams with drivers Ryan Newman, Paul Menard and Austin Dillon. 
Dillon has four Cup starts. His best result was 25th at Atlanta Motor Speedway in his first start. He is currently in his second NXS season and is second in the point standings behind leader Chris Buescher. Dillon has one win, three poles, 11 top fives and 36 top 10 finishes in 56 starts. He finished fifth in his rookie year. 
In preparation for NASCAR's top ranks, Dillon cut his teeth in the K&N Pro Series and two years on the truck tour where he won three races over two seasons. Dillon finished fourth his rookie year and second in his sophomore season.