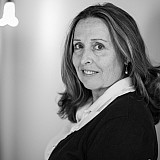 Bass Pro Shops will sponsor the No. 78 Furniture Row Racing Toyota and Martin Truex Jr. starting with Speedweeks at Daytona International Speedway in February.
The partnership is expected to include nine of the 36 races on the Sprint Cup schedule.
Truex's relationship with Bass Pro Shops dates back to his championship runs in what is now the NASCAR Xfinity Series with the late Dale Earnhardt. Bass Pro Shops continued supporting Truex in his rookie year in the NASCAR Cup series when he made his debut in 2004. Bass Pro Shops remained with Truex through the Earnhardt Ganassi Racing transition until 2009 season when he moved to Michael Waltrip Racing.
The No. 78 Furniture Racing team is coming off of its best season yet with driver Martin Truex Jr. finishing a career-high fourth in the Sprint Cup point standings. Truex also posted the most top fives (8), top 10s (22) and had a career-high average finish of 12.2. Truex's 567 laps led topped all competitors that have raced for the Barney Visser-owned team.
Bass Pro Shops was founded in 1971 by Johnny Morris. The Springfield, Mo. based company enjoyed revenues of $4.23 billion in 2014. Bass Pro Shops will continue its support of Tony Stewart, Jamie McMurray and Austin Dillon.
"I'm very excited to have Bass Pro Shops as a primary co-sponsor on the No. 78 Furniture Row Racing Toyota," said Truex.
"In addition to my passion for fishing, hunting and the outdoors, Bass Pro Shops founder Johnny Morris is a personal friend and a hunting buddy. With our manufacturer changing to Toyota, our Furniture Row Racing team is positioned to take both companies to Victory Lane and contend for the 2016 NASCAR Sprint Cup Series championship."