Subscribe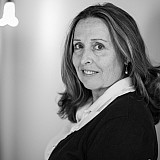 After two tough weeks, Martin Truex Jr. is trying to get back on track.
Martin Truex Jr. is looking to get his groove back.
After unfortunate finishes of 19th at Pocono and 25th last weekend at Watkins Glen, Truex was back on top of the speed chart on Saturday following Happy Hour with a lap of 191.729mph on his 10th lap of 23 circuits.
I think we need more grass at these race tracks, I think the apron should be full of grass.

Sarcastic Kyle Busch after crash
"Really just proud of everybody on the Furniture Row Chevrolet team for working hard all weekend," said Truex, who qualified 22nd. "We were off on speed yesterday.  We've been working hard on it.  It seems like the hotter the slower the track gets the better we are.  Hopefully that will be a good sign for tomorrow."
Best of the rest
Joey Logano (191.215mph), Carl Edwards (191.189mph), Kyle Larson (191.027mph) and Austin Dillon (190.890mph) rounded out the top-five fastest speeds in final practice. However, in the closing minutes of the session, Dillon acknowledged, "No RPMs." as he lost power on the No. 3 Chevy.
"We really don't have a really good explanation yet," said Dillon, who qualified fourth for the Pure Michigan 400. "We think it is something to do with fueling.  It is showing on the EFI (electronic fuel injection) that it wasn't getting enough fuel.  
"We will see if it is a fueling issue, if not, if it's a bigger issue we will change the motor for Sunday.  And have a fresh bullet going into the race."
Jamie McMurray posted the Best 10 Consecutive Lap Average of 187.400mph. Rookie Ryan Blaney, who ran sixth, was the second fastest Ford with a lap of 190.426mph, followed by Denny Hamlin, Jimmie Johnson, Kyle Busch and Kevin Harvick. 
Kyle Busch crashes
Busch had an issue in the first five minutes of Happy Hour when he lost control coming out of Turn 4 and destroyed the No. 18 Toyota in coming through the wet grass in the frontstretch. 
"I was just running along, everything was fine and I was actually feeling pretty good about it," Busch said. "Just started to get a little free up off of (turn) four. It started stepping out like it did here in the spring. I over-corrected and hit the wall so this time around I just kind of made it keep rotating and head down towards the infield. I think we need more grass at these race tracks, I think the apron should be full of grass."
The Joe Gibbs Racing team was forced to pull out a back up car and Busch returned to the track 32 minutes into the 55-minute session. Busch, who originally qualified sixth, will start from the rear of the field on Sunday. Busch says the ability to complete practice was invaluable for the race.
"We just learned about how the draft was and what kind of instances you could try to put yourself in and what kind of instances you didn't want to be in," Busch said. "Now that we have to start in the back, it's a good thing we did that. It's a good exercise and we'll just have to adjust our car for being in the back of the field."
Looking for speed in the No. 78
For Truex, it was more important to find speed for the No. 78 Chevy as opposed to finding out what would make him car fast in traffic. Still, coming from mid-pack on Sunday should be a challenge.
"I think we are trying more to assess our racecar compared to everybody else's, more so than the package compared to what we have been running," Truex said. "A little bit more draft on the straightaway and it's pretty hard to stay close to a guy in the corner.  You are constantly looking for that clean air, trying to time your runs on the straightaway to get through the corner clean. I'm not sure it's going to be different tomorrow.  It's going to be hot, slick and it will be a handful. 
"It's going to be tough for sure.  I think it is no matter what.  The field is so close together, everybody is running really fast here.  It's going to be tough to pass, but we passed some cars today.  Hopefully, we can do some more tomorrow, because we need to."