Get alerts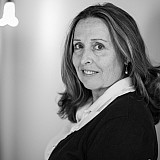 The second of three practice sessions planned for Sprint Cup competitors has been completed at Chicagoland Speedway.
Martin Truex Jr. posted a quick lap of 183.312 mph (29.458-seconds) during his first circuit in second practice at Chicagoland Speedway on Saturday.
The driver of the No. 78 Furniture Row Chevy, who rolls off fourth in Sunday's Sprint Cup race, made two runs during the segment.
Denny Hamlin (182.389 mph), Jeff Gordon (181.830 mph), Austin Dillon (181.616 mph) and Brad Keselowski (191.580 mph) posted the top-five speeds in the second session.
"I felt like the exit was a little bit better as far as control," Hamlin said midway through practice. "It's a little loose on exit though, definitely a little bit more than I would like. I can't really be ultra-aggressive with the throttle. Center needs to turn slightly better."
After Gordon's run, he told the No. 24 crew, "Very good job with the car there guys, just need a little fine-tuning."
Johnson showing strength
Jimmie Johnson, Sam Hornish Jr., Joey Logano, Kyle Busch and Kurt Busch rounded out the top 10 fastest laps. Johnson had the best 10 consecutive lap average of 180.035mph. He was also fastest among those who completed 15 consecutive laps.
Kevin Harvick, who starts from the front row on Sunday with Joey Logano, was 11th on the speed chart.
Dale Earnhardt Jr., who posted the 17th quickest lap (180.620 mph), struggled with the rough ride in Turns 3 and 4. 
"The ride through the bumps is not good at all — hasn't been good the whole practice," Earnhardt told his crew. "Really, really hurt my head when we go through there. It's pretty rough, pretty violent. It's edgy the second half of the corner. (Laughs) Tight the first half."
Other Chase notables — Ryan Newman, Matt Kenseth, Carl Edwards and Jamie McMurray — finished the session 18th, 19th, 22nd and 21st, respectively.
CLICK HERE for complete practice times