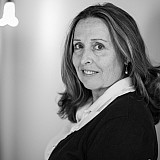 After a long road back personally and professionally, Truex' Pocono win is one for the ages.
Martin Truex Jr. wasn't exaggerating when he called Sunday's victory at Pocono Raceway "the biggest of his career". 
If nothing else, his third win in 347 Sprint Cup starts was by far the most cathartic. 
Truex, who turns 35 on the 29th of this month, joined Furniture Row Racing at the end of the 2013 season. It was the driver's third fourth team in seven seasons — hardly the path Truex expected to take after winning consecutive titles in what is now NASCAR's XFINITY Series in 2004 and 2005. 
But when Michael Waltrip Racing lost the NAPA sponsorship following the infamous "Spingate" incident at Richmond International Raceway in 2013, Truex lost his ride as well. While he did his best to remain optimistic, it was his long-time girlfriend Sherry Pollex assured Truex that everything would be alright. 
"I kind of believed her," Truex said. "I tried my hardest to, didn't I. You know, I did believe in her, but I just knew it was going to take a lot of work. I knew it was going to be a tough road to get back."
The long road
After a tough transition going from Dale Earnhardt Inc., where Truex won his titles and enjoyed a successful run with Bono Manion, to Ganassi Racing, where nothing seemed to click, the driver had built a strong foundation at MWR with Chad Johnston as his crew chief. Truex had found consistency again. He qualified for the Chase in 2012 and returned to Victory Lane the following season after a six-year absence. 
The debacle at Richmond could not have come at a worse time for an unemployed driver. But Truex "felt lucky". And indeed he was. Kurt Busch, who had elevated the Denver-based to team to a new level after qualifying for Chase, announced he was leaving at the end of 2013 to form a new race team at Stewart-Haas Racing. A year earlier, the No. 78 Furniture Row Racing team might not have been on Truex' list as a potential employer, but it was on his radar now.
"At the end of the that season I felt really fortunate that there was a great ride open with the 78," Truex said. "They were just coming off their best year ever, and went into last year honestly feeling like, okay, this is going to be good."
Unfortunately, for Truex and the team, it wasn't. Although he started on the front row for the 2014 Daytona 500, the engine of the No. 78 Chevy failed after 30 laps and it was downhill from there. Truex acknowledged the transition to Furniture Row "might take a little time to get things figured out". He tried to remain optimistic, hoping "to pick up kind of where I left off," but as the driver concluded, "it was just the complete opposite."  
"It was just miserable.  Nothing went our way, nothing ‑‑ we had no speed.  We couldn't make the cars work; they felt terrible to me.  They were so inconsistent, you just never knew what you were going to get."
The detour
After 22 races, Truex had three top-10 finishes to show for his effort. But prior to arriving at the August race at Michigan International Speedway, Pollex was diagnosed with Stage III ovarian cancer. Pollex had been Truex' rock over the years. Now, he had to be there for her.
Truex acknowledged that once he became aware of the situation, "It was like, all right, this is when you show people what you're made of."
Truex flew back and forth from Michigan that weekend as Pollex fight began. She underwent surgery to remove her ovaries, fallopian tubes and a portion of her stomach. Then chemotherapy began. 
"She showed me what she was made of, and I was like, wow, if she can do that, I can do this," Truex said. "This is easy.  Honestly, just learned a lot from her and worked hard, never gave up, believed in myself the whole time, and that's what it takes."
On the right path
In the off-season, FRR regrouped. Cole Pearn took over as crew chief — a position he had been groomed for under veteran Todd Berrier. And Truex came out fighting with an eighth-place finish at Daytona — and the top-finishes just kept coming. With the exception of Bristol, the eighth race of the season, Truex has posted four top fives and 13 top 10s in 14 races. After leading just one lap last season, the No. 78 Chevy has held the point for 486 circuits and completed all but seven laps of competition. 
"You've got to surround yourself with good people," Truex said. "Just thankful for (team owner) Barney Visser, for (General Manager) Joe Garone and making good decisions over the off‑season, giving Cole the reins, and he took it from there, honestly."
No, doubt 2015 has been a banner season for Truex and the No. 78 Furniture Row Racing team. And now the win will carry both the driver and the team back to the Chase for the Sprint Cup. 
More importantly, Pollex is now in remission. Her chemotherapy treatments have dropped from three to once a month. And she continues to be Truex' biggest fan. 
"It never gets any better than this," Truex said after his win. "It takes time to heal things especially with what Sherry and I went through.  This just kind of makes you forget all about it.  Tomorrow we are still going back to normal life and we always try to remember that and be ourselves and remember why we are here.  And how thankful we are to be here and how lucky we are to be doing this.  
"I just feel super blessed to be with this group of guys.  They are super impressive and just proud to drive cars for them and proud Sherry is here healthy.  She is as excited as I am and everything is going well for her.
"It was definitely the hardest thing I've ever been through. But when you get through something like that, it makes you pretty damned proud of what you've accomplished, and this is easily the biggest win of my career."