Subscribe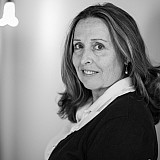 The No. 78 Furniture Row Racing team plays it safe with late race fuel stop and loses out.
CONCORD, N.C. — Once again, it wasn't meant to be for Martin Truex Jr. 
For the second consecutive points race, the No. 78 Chevy has led the most laps but been denied the trophy. 
On Sunday, Truex had led his 131st circuit when he pitted from the lead on Lap 378 for fuel. Kevin Harvick took the point on the next lap, but came in for service and handed the lead to Carl Edwards, who held on for the final 21 laps. 
I don't know what I have to do to catch a break on them deals.

Martin Truex Jr.
"Hell, I didn't even know guys could make it on gas," Truex said. "I didn't know what was going on.  Just can't catch a break there.  I'm proud of the guys for an awesome race car, everybody at ECR for the engines and the RCR (Richard Childress Racing) chassis there.  All my guys in Denver are putting a great car together.  I don't know what to do about that.  
"We had a great car.  Had a chance at it and it stinks to come up short like that on fuel mileage.  I've never once in my whole career gained positions on a fuel mileage deal. I don't know what I have to do to catch a break on them deals."
Still, Truex is having a banner season. In 12 starts, he has already amassed more top fives and top 10 finishes than he had throughout all 36 races last year. Only Truex and Kevin Harvick boasts 11 top 10 finishes this season.He's led 258 laps — 257 more than he led in 2014. — and is enjoying an average finish of 8.7. 
For the last three weeks, Truex has maintained second in the point standings. He currently trails Harvick, who finished ninth, by 41 points. 
"It is what it is," Truex added. "Just proud of my guys for what they brought. We will get one."