Subscribe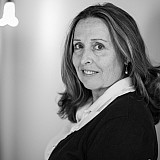 Ryan Truex returns to action this weekend after vicious wreck at Michigan.
Ryan Truex has been cleared to drive the No. 83 BK Racing Toyota at Bristol Motor Speedway this weekend.
Truex suffered a concussion last Saturday after hitting the wall during practice at Michigan International Speedway. J.J. Yeley filled in for Truex in Sunday's Pure Michigan 400 and finished 30th.
Truex, 22, has two Sprint Cup starts at Bristol. He finished 42nd in both races.